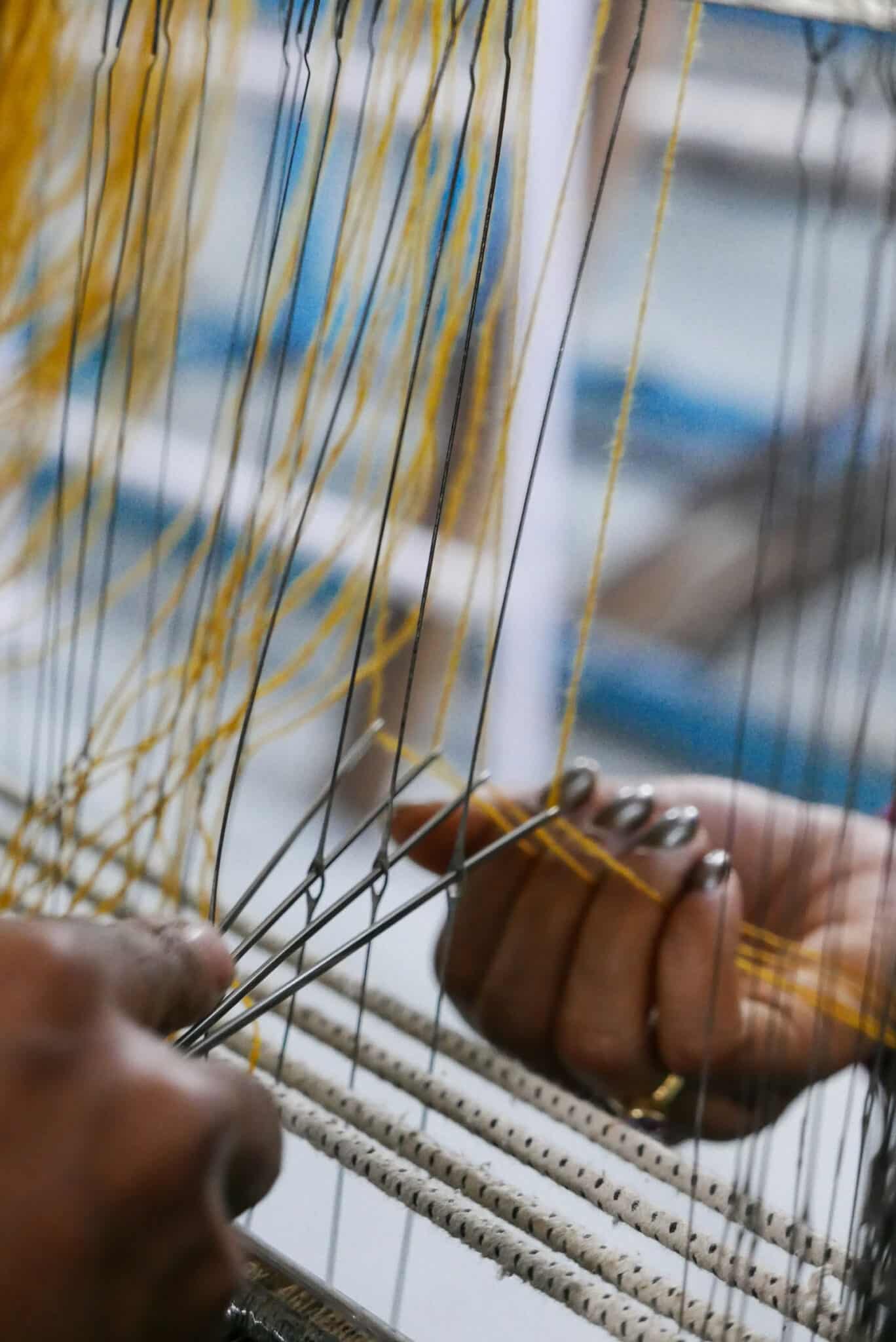 Behind the Scene : Gisbert Pöppler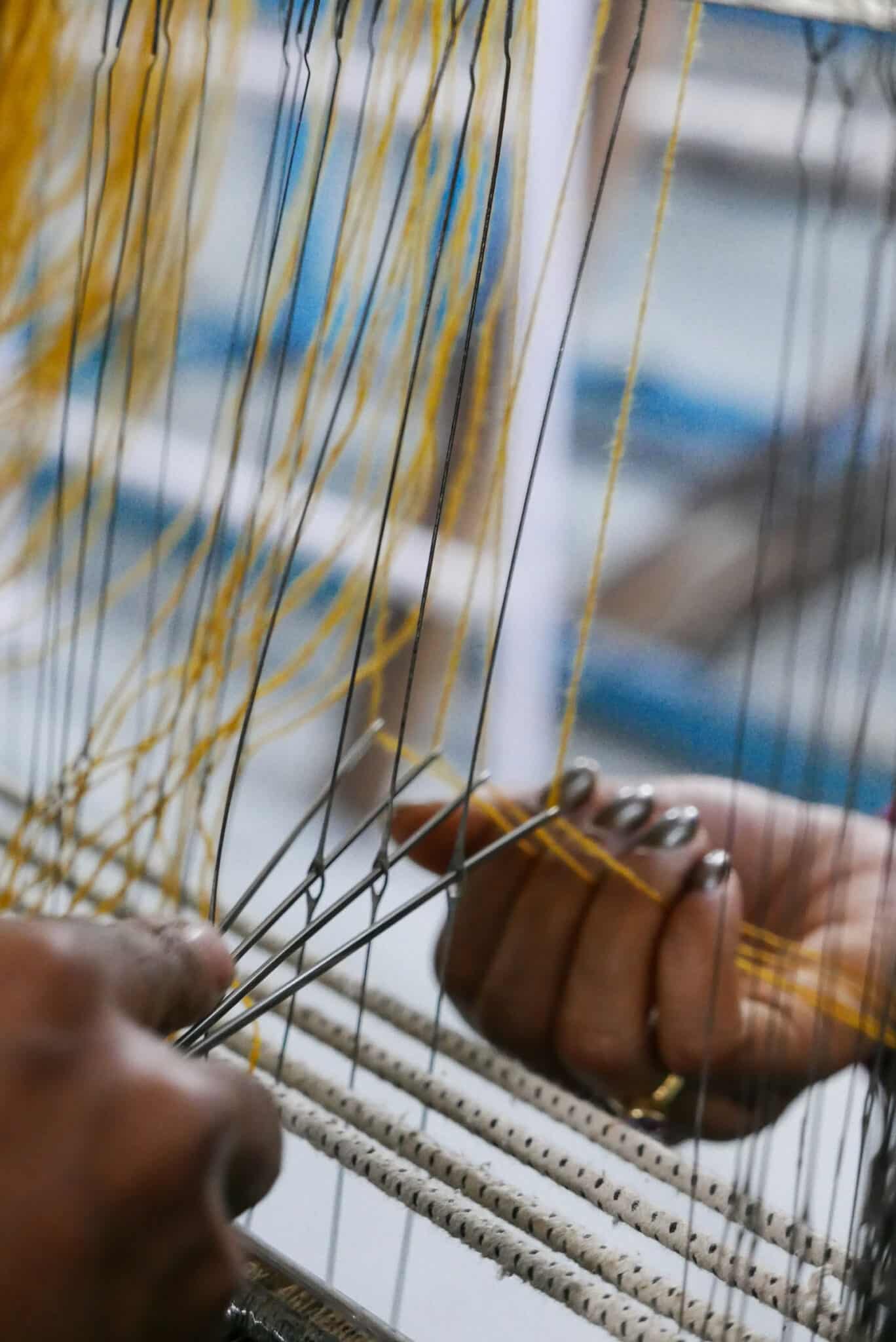 Soft Beauties – Gisbert Pöpplers Cashmere blankets – on location in
Kathmandu
"This is something for you," a friend said, almost in passing, and placed an inconspicuous, light brown blanket over my shoulders. Finest cashmere, an incredible feel, pleasantly heavy and yet light, the ideal throw – only design was missing.
I have a passion for exquisite handcraft. The best design is simply elevated by quality materials along with devoted, precise production. I knew immediately that I had to develop this further.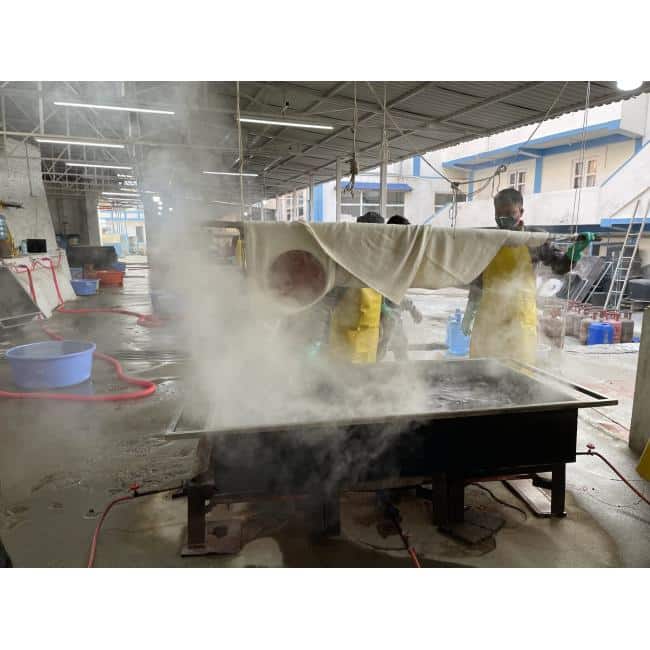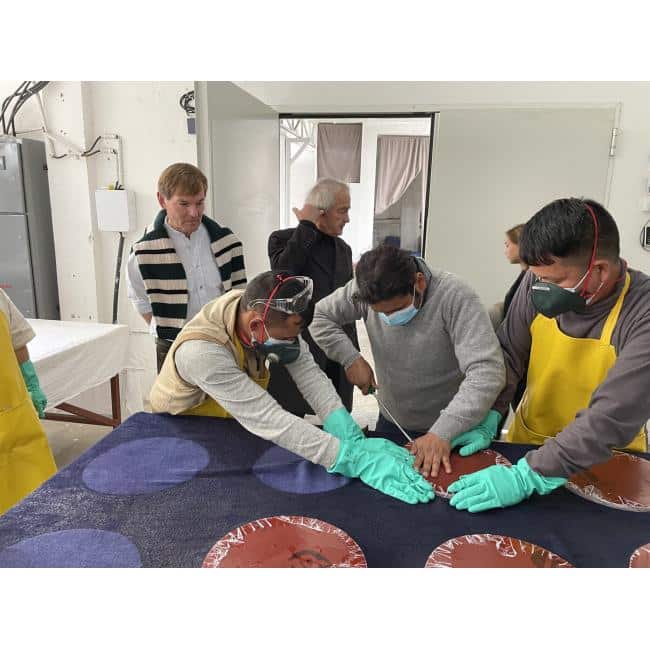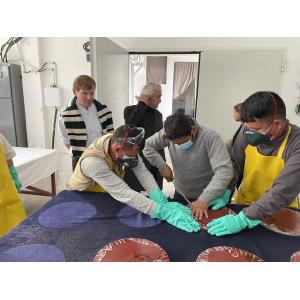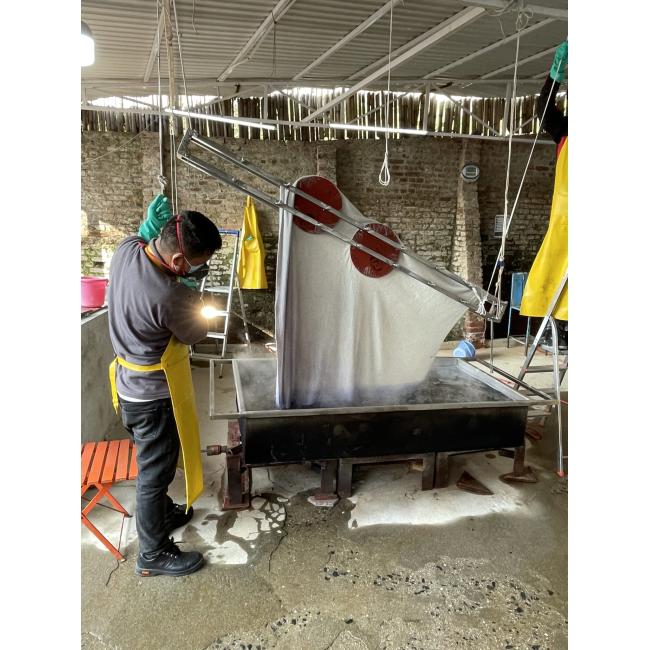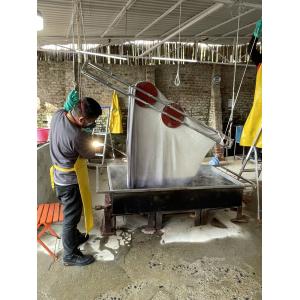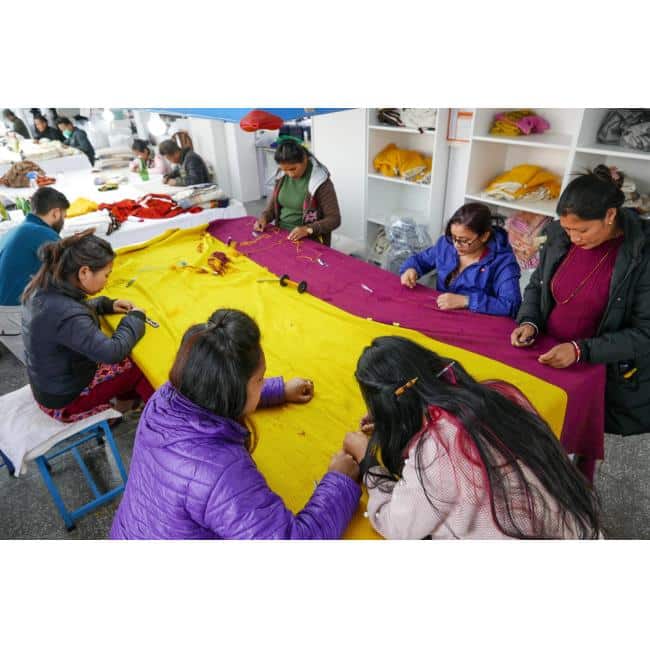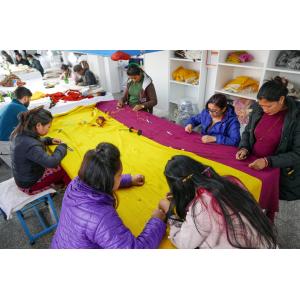 So, I met Enkhe and Christoph, the producers of these beautiful textiles, and engulfed them with questions. They told me all about the hand-combed and spun wool from Enkhe's homeland of Mongolia, the old looms from the Altai Himalayas, their rose cultivation, the production of the natural dyes, and about their employees who skills have been passed on from generations.
I personally met their team in Nepal; rarely have I seen people at work with such serenity and balance. Perhaps this is due to the location of the weaving mill? From a hillside high above Kathmandu, one looks out over a sea of houses, temples and streets and only occasionally does the wind blows the sounds of the city up there. A mighty rock massif rises into the sky, directly behind the workshops, with a Mongolian yurt on the highest terrace.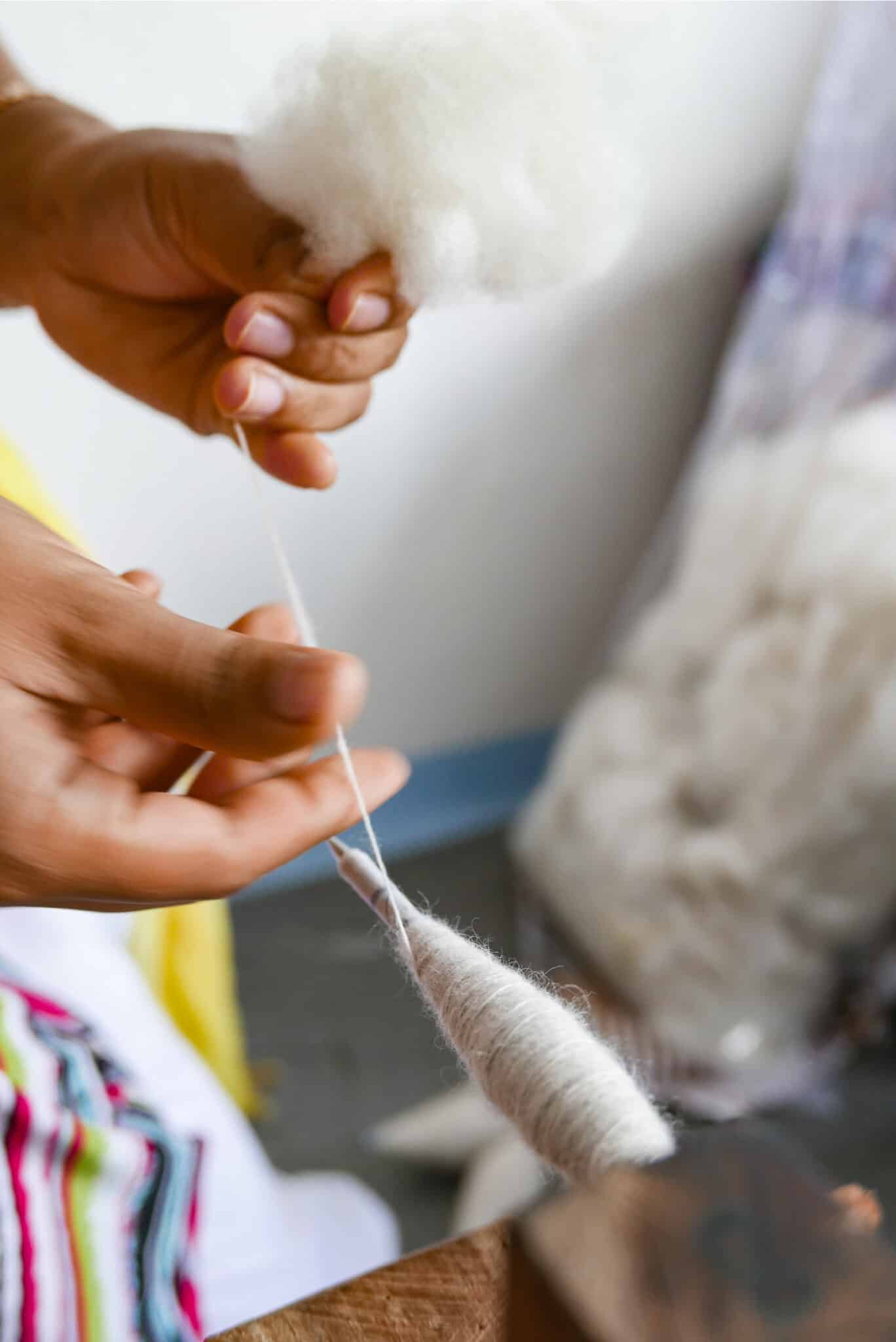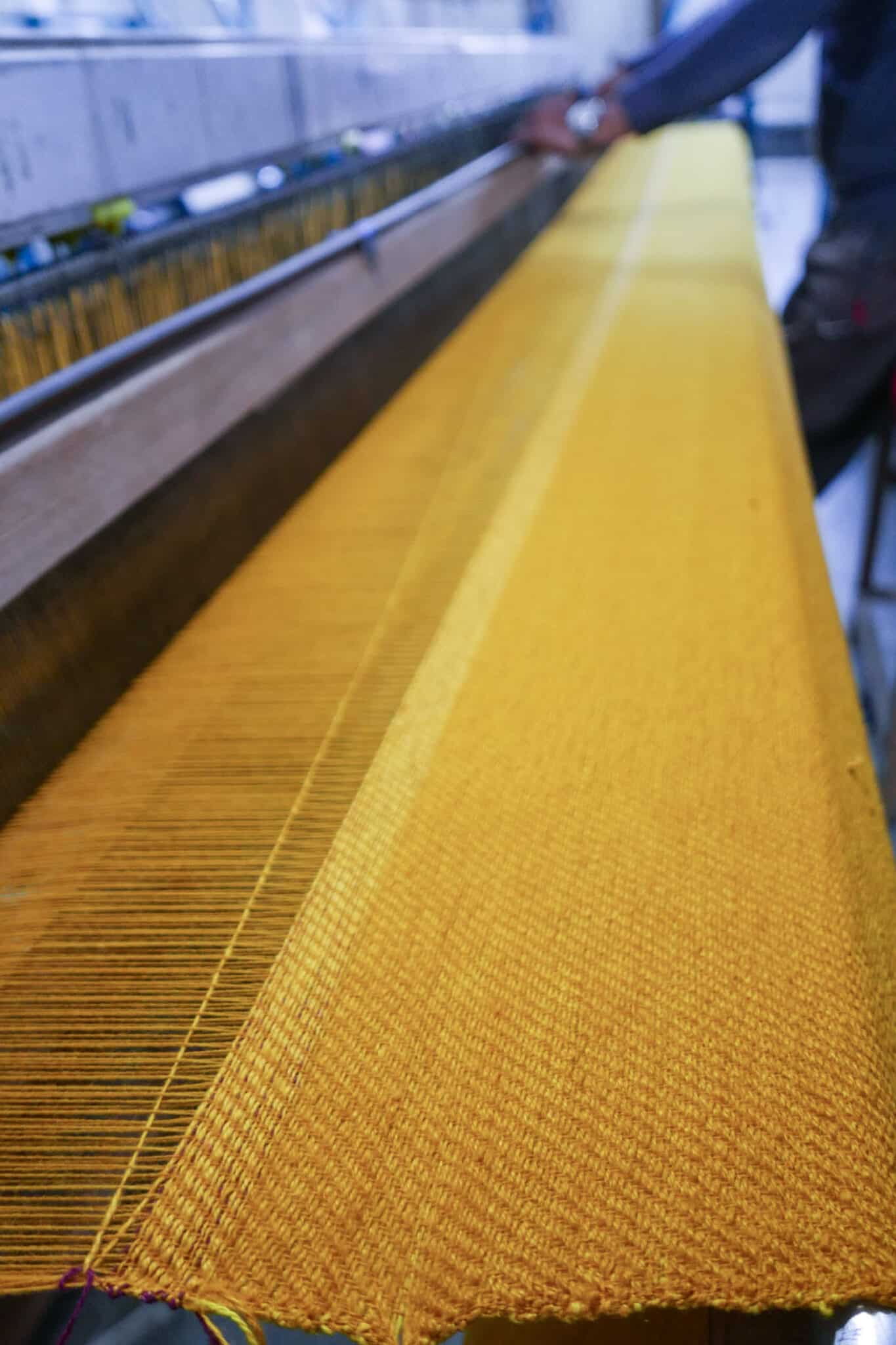 Christoph, Enkhe and their team are interested in new ideas and are willing to experiment, which helps us collaborate so well with them. For PLAID MOON, we designed a pattern of round circles varying in color intensity. We knew the production would be incredibly complex – but the result is spectacular.
First, a plain white blanket is woven, to which three round wooden plates (our moon) are fastened – prior to the dyeing process. After each dip in Midnight Blue dye, another "moon" is added and then the textile takes another dip in the dye bath. Finally, after five days the blanket is ready and can be completed.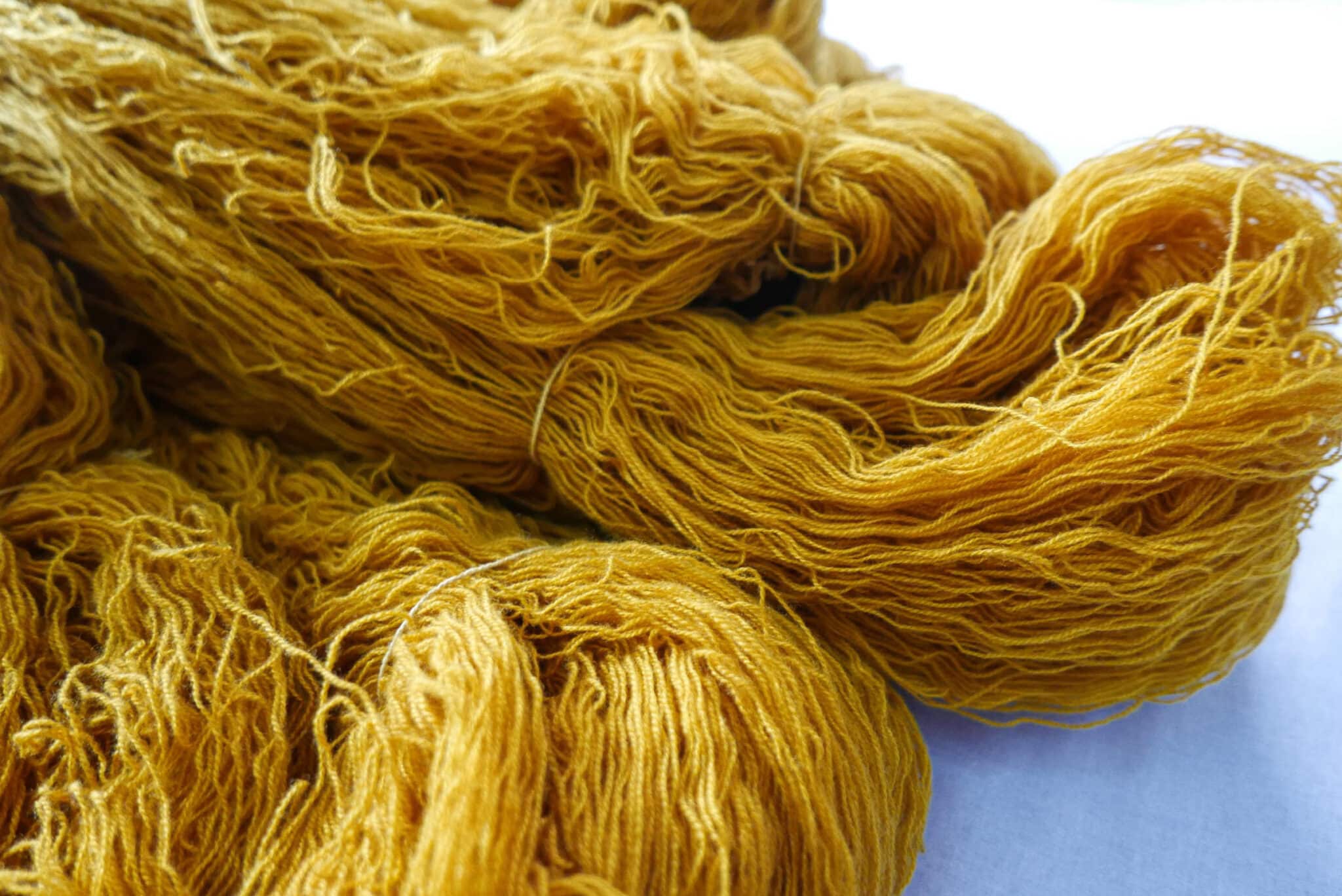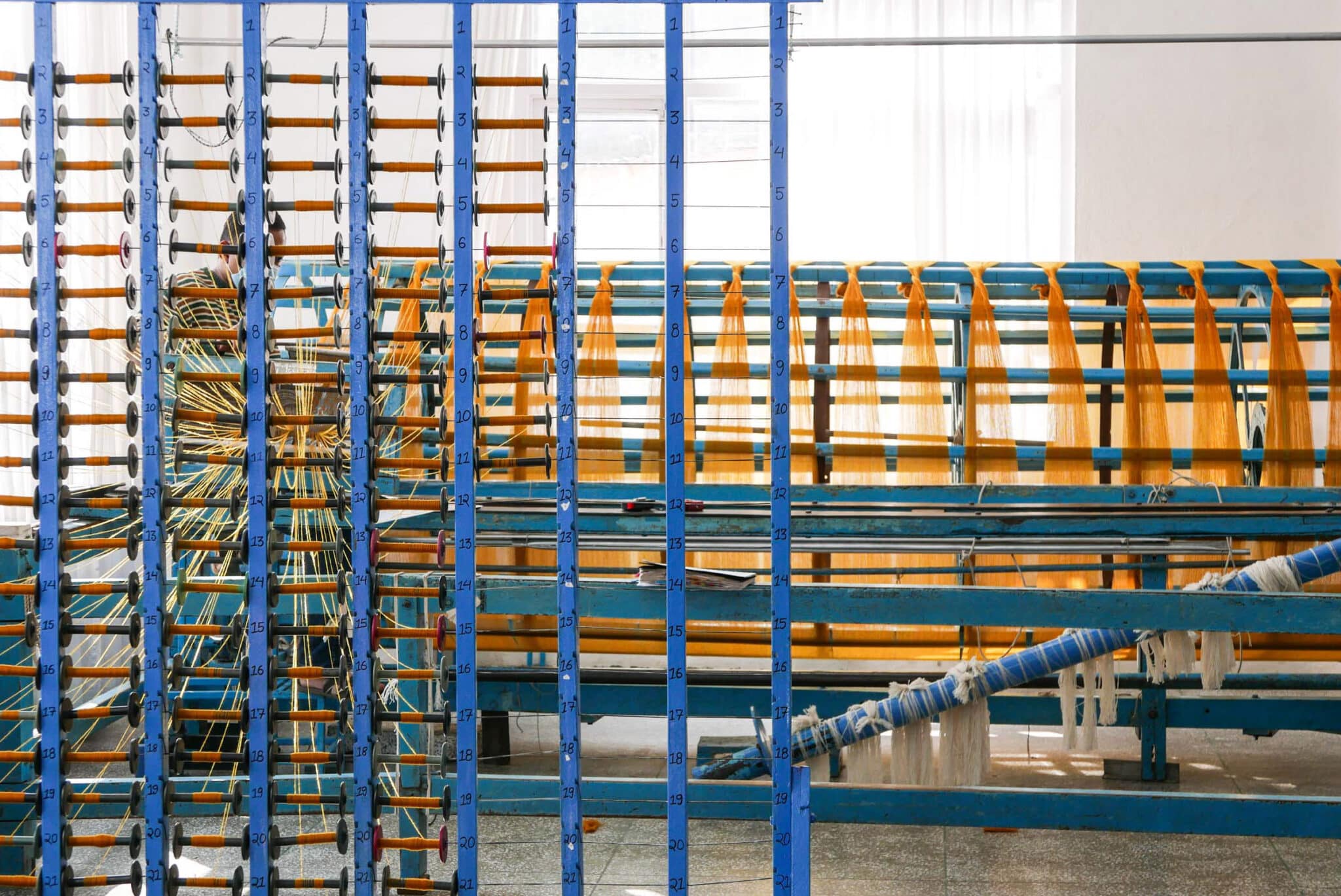 For the design DADI, we even went a little further, pushing the boundaries of what was possible: I've always dreamed of a huge blanket so big that it covers an entire bed (3.20 x 3.20 meters) and yet so heavy that it almost smooths itself out – just by its weight.
Christopher and Enkhe understood me when I suggested the idea to them. The fact that they didn't have a loom that could produce this XXL format didn't deter them. Without further ado, they had a new one built to stretch 2600 warp threads upon. An impressive wooden frame on which three weavers work simultaneously. Row by row, centimeter by centimeter, the blanket grows over five days, in double face, until – weighing six kilograms – it can be removed. The venture was worth it! It is, in my opinion, the perfect blanket!