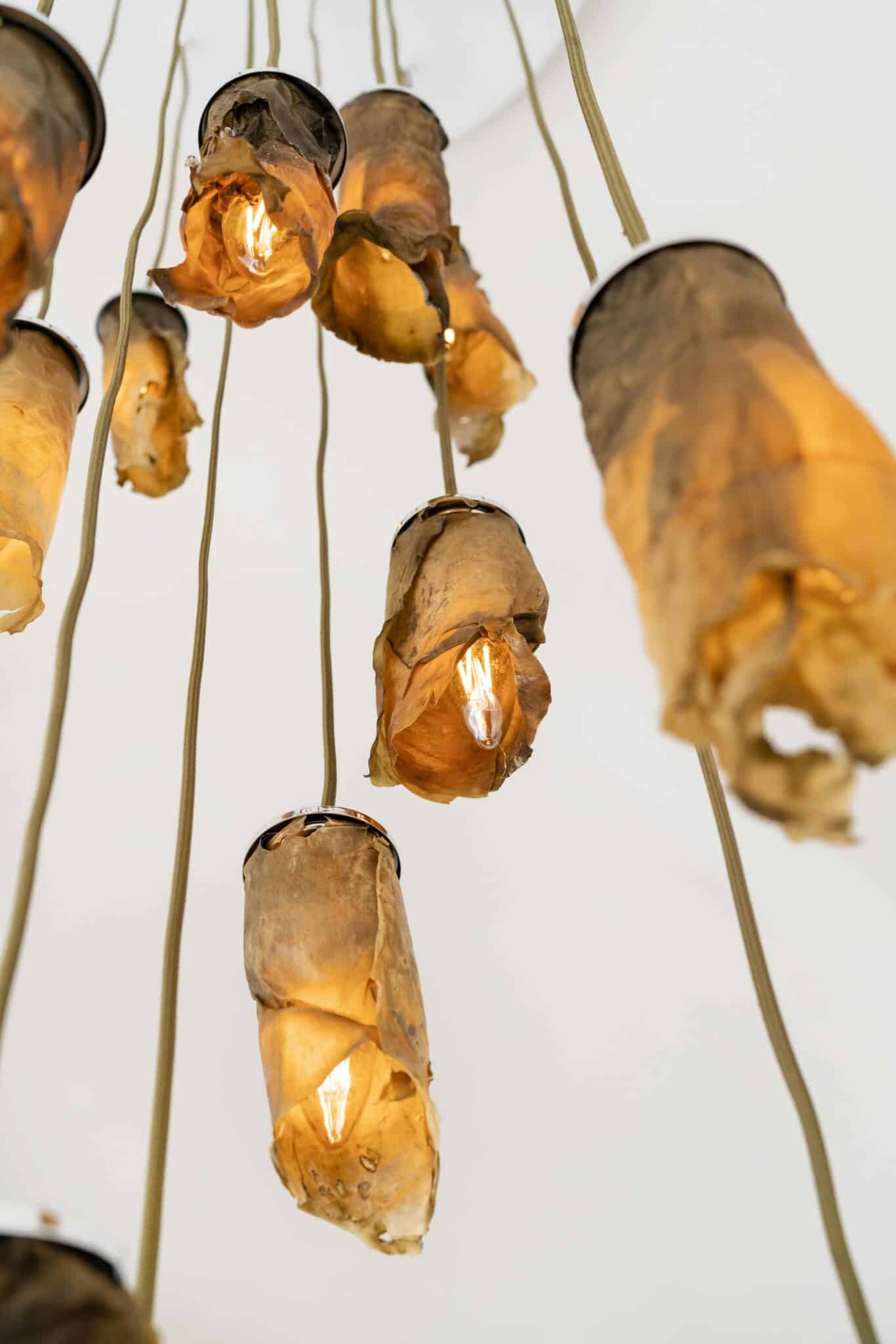 Behind the Scene : Nina Edwards Anker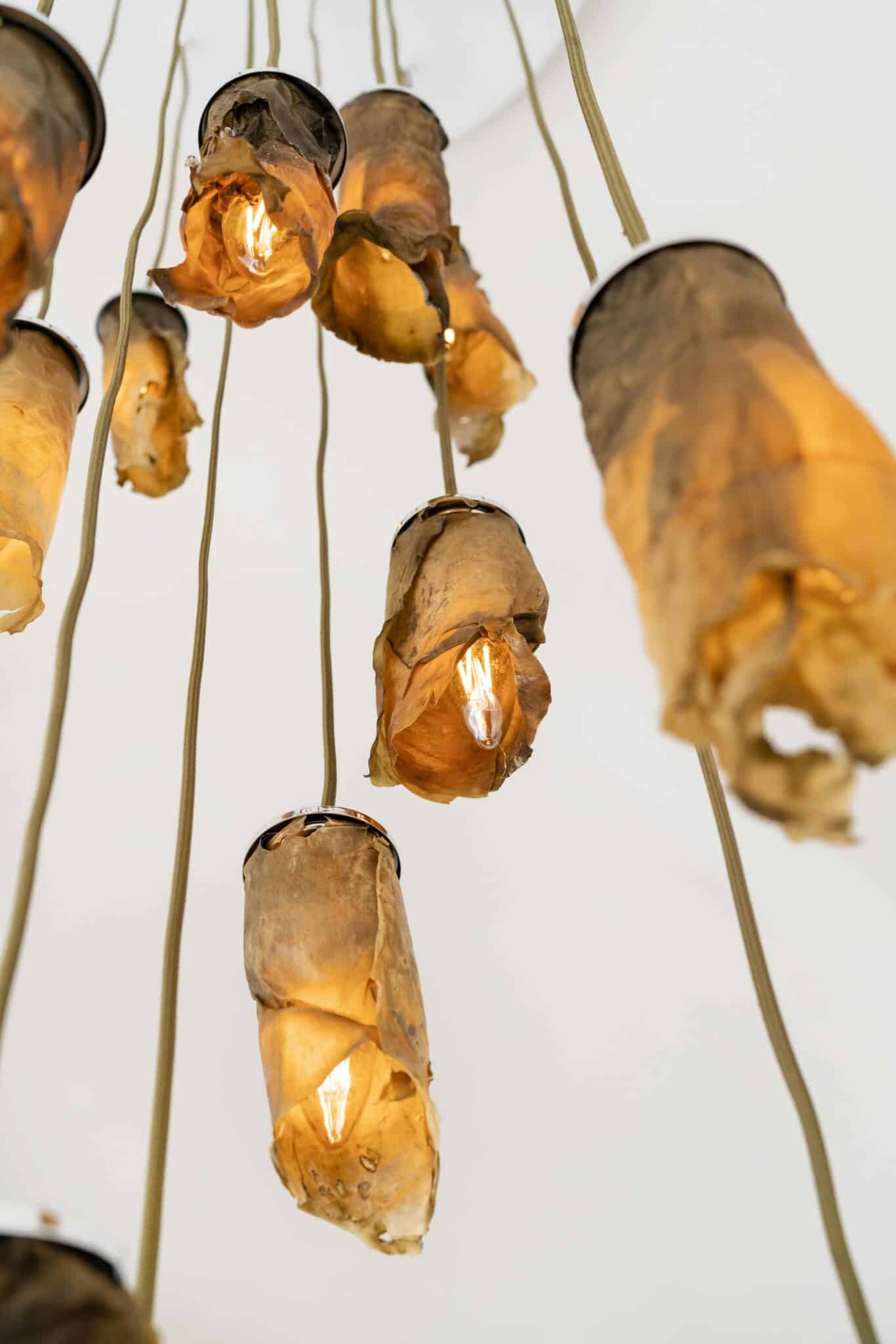 We treat the green marine algae (Chlorophyta) so that it becomes firm yet flexible to ensure durability. The material retains its original organic nature, translucency and color, so that each hand-crafted light shade becomes a unique sculptural piece on its own.
The inspiration came from the objective to amplify the warmth of the LED light bulb, an emerging environmental product, by allowing it to filter through a translucent biomaterial. The 'coldness' of some LED lighting is a challenge for interior designers.  We treat the translucent sheets in such a way that they enable comforting ambient light. The aim is to continue ongoing research in the latest developments in the LED industry while highlighting the design potential of the raw material. Biomaterials readily found in nature are often discarded.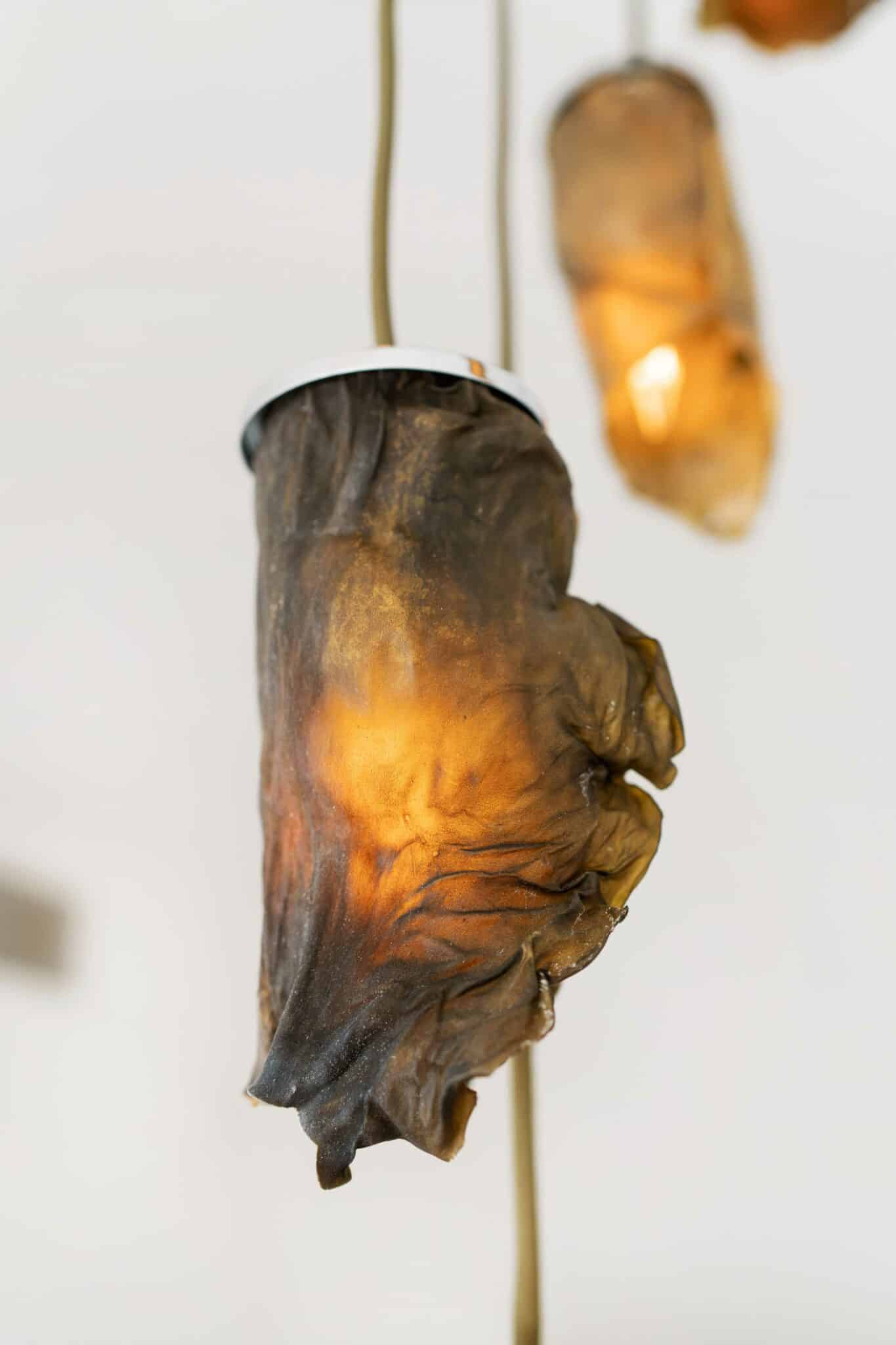 Additionally, one of our design objectives is to employ local organic materials to underline a sense of place in architecture and interior design. The material is provided from a bay located a couple hours driving distance from NYC, near where the house is located.
While other designers have experimented with seaweed by weaving, dying, laminating, pleating, gold-plating, embroidering, or laser cutting it, we stay true to the nature and beauty of the raw material. When simply dried and moulded into basic shapes, the material retains its integrity.