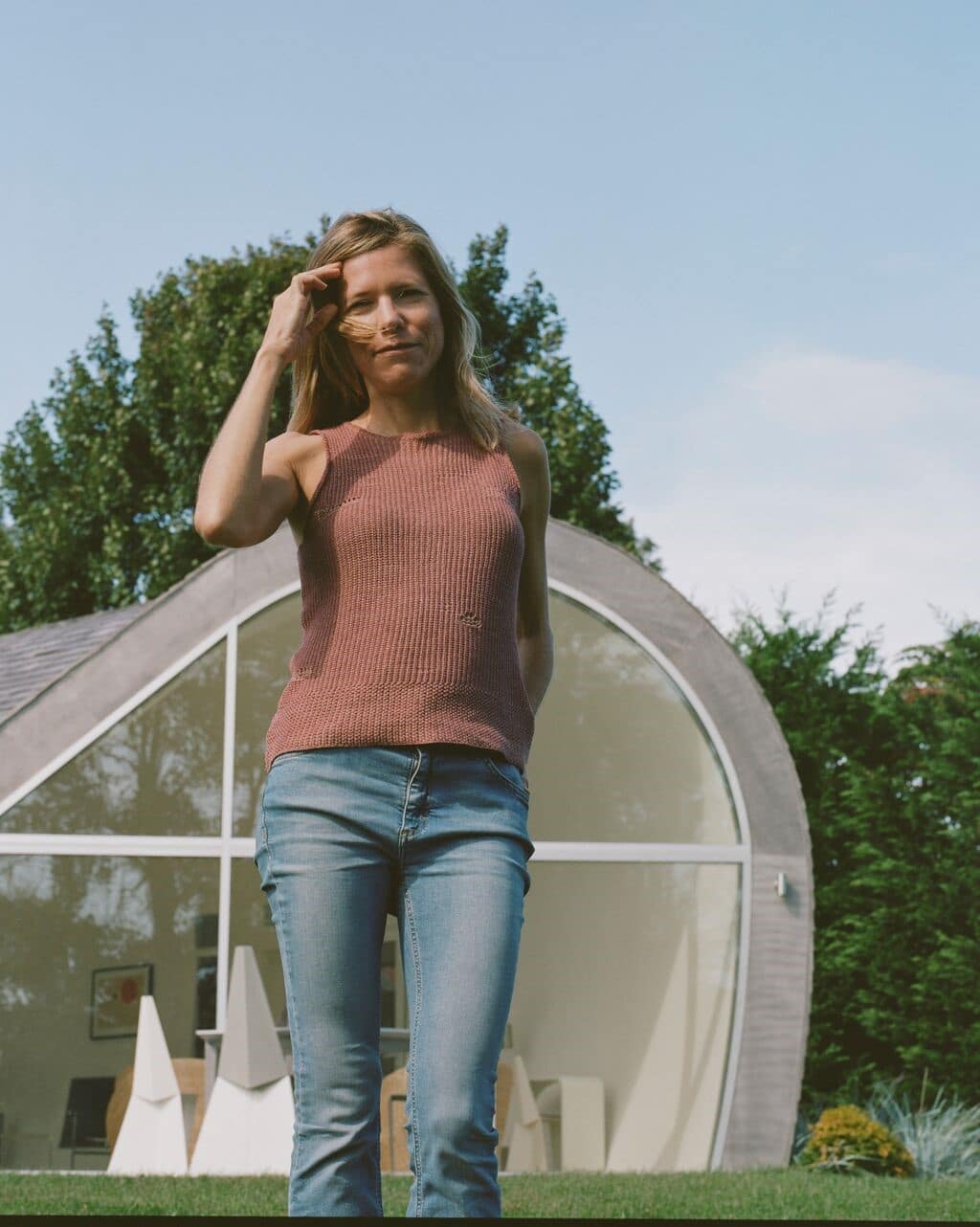 NINA EDWARS ANKER
1. Where were you born and where are you from ?
2. What is your first memory connected to the art world ?
My mother took us to galleries and museums about once a week and quizzed us on the names of great artists as we meandered, especially of the Impressionist era.
3. Have you always worked in the art/design field ?
– Yes, I started working in galleries, museums and auction houses before I worked in architecture offices. The architecture offices I worked in tended to approach architecture in artistic and exploratory ways.
4. What led you to the design creation ?
At heart i'm an artist – I wanted to be an artist before i attended university, but then become more interested in art's connection to society. After many years of dicsovery, I eventually became an architect. I realized i wanted to be involved in creation with inherent parameters that were driven even more closely than art to societal and cultural patterns. During my years working in architecture firms, in my free time I sketched sculptural furniture pieces. At the start of nea studio in Oslo in 2006, I developed the sketches into a furniture line that was built and exhibited at the Copenhagen Furniture Fair Talent Zone, made possible by a grant from NorskForm. In the beginning years of nea studio, the income from my architecture and interior design clients supported the research and development of my product designs. A few years later, a grant to become a Research Fellow at the Oslo School of Art and Design took the research aspect of my work a few levels deeper.
5. How would you describe your creative process and it influences ?
Like all designers, it is driven by intuition and curiosity. My inspiration comes from nature, its invisible biological processes – especially sunlight – and organic forms, which also address environmental issues. My process is guided by natural forms and materials that can embrace the human body and its perceptive processes. I'm influenced by the wealth of emerging technological materials and processes. I aim to incorporate these technologies and materials into the designs from the starting point, blending them with natural materials.
6. Could you describe a typical day of your work ?
– I wake at 6:45 and start the day with creative work like sketching, researching or writing while my mind is fresh. Then I answer emails, prioritizing clients and customers. Later in the morning our team holds our daily meeting – even if it's over the phone – to make sure we're all on the same page. In the afternoon I either teach or go through the office to-do-list.
7. Why did you choose the specific materials you work with ?
I choose materials for their ability to express organic form, such as melting ice and crystal formations, and for their ability to play with light, such as reflectivity and translucency. I'm particularly interested in bio/eco materials, such as edible materials like seaweed and lentils. I focus on locally sourced materials that lend themselves to indigenous craft skills, knowledge and traditions, such as reclaimed wood from the rooftop of my studio in Brooklyn.
I choose materials that serve the environment and user experience, that are organic, recycled, washable, comforting, durable and surprising.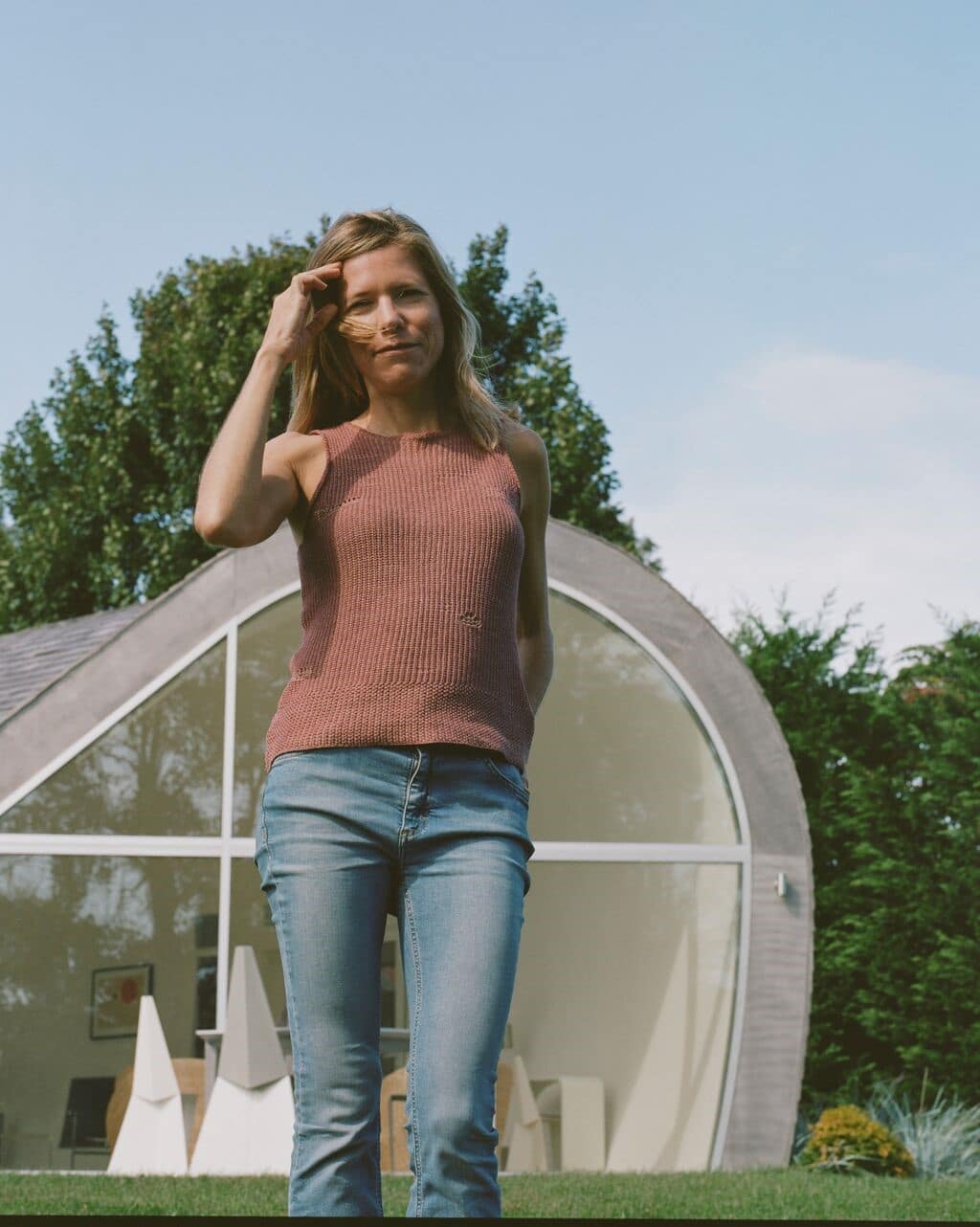 8. What are the technical particularities of your creations ?
They are technically innovative in their expression of organic forms and/or in the way they create light. Thus, they depend upon mechanical/lighting/structural engineering and skilled craft on the part of those who are open to technical exploration. We allocate a good part of our resources to developing the durability of new organic or technological materials in order to prepare the works for market. Most of my lighting designs incorporate photovoltaic panels, especially Amorphous Thin Film types, because they can serve both the design aspects and the technological aspects of the pieces.
9. What advices could you give to beginning artists who would like to create sculptural design works ?
Use paper and scissors, modeling clay, have fun
10. If your works had to belong to a design movement, in which one would you define it ?
Bio Minimalism/Organic Modernism
11. What designers have influenced you ?
Laszlo Moholy Nagy, Eileen Gray, Robert Smithson, Louise Bourgeois, Henry Moore, Sverre Fehn, Alexander Calder, Sylvia & Christopher Owen, and my mother Veronica Greeven Edwards. 20th c. greats, Le Corbusier, Frank Loyd Wright, Alvar Aalto and Mies van der Rohe. Mother Nature.
12. What contemporary designers do you appreciate ?
Peter Zumthor, Steven Holl, Weiss/Manfredi, Nahyun Hwang, Julia Watson, Ross Lovegrove, Thomas Heatherwick, Diller & Scofidio, Rick Joy, Glenn Murcutt, Snohetta, MMW Arkitekter, Kari Noest Bergem, my colleagues at New Lab Terreform One, and many others.
13. What contemporary artists (in any kind of art) have you been inspired by ?
Olafur Eliasson, James Turrell, Amy Pryor, Anish Kapoor, Carroll Dunham, Gerhard Richter, Hitoshi Sujimoto
14. If you had to summarize your creations in one word or sentence, what would it be ?
Affective environmental designs
15. Is there anything you would like to add ?
Being a designer from NYC brings many opportunities for collaboration, inspiration and resources, but it can be challenging to find the time to sketch creatively. My years living in Norway afforded me the quiet time and space to create, but were limiting in other ways. Environment can contribute to and influence the development of the designer, but in the end it is inborn, inherent motivation.
Proust Questionnaire with very short answers (one or a few words) :
(The Proust Questionnaire is a set of questions answered by the French writer Marcel Proust. Other historical figures who have answered confession albums are Oscar Wilde, Karl Marx, Arthur Conan Doyle, Stéphane Mallarmé, Paul Cézanne…)
1. What is your idea of perfect happiness?
Being in the arms of one that i love
2. What is your greatest fear?
3. What is the trait you most deplore in yourself?
4. What is the trait you most deplore in others?
5. Which living person do you most admire?
6. What is your greatest extravagance?
Taking my time in transitions
7. What is your current state of mind?
Grateful for access to nature and time with my family, but missing those who are not present
8. What do you consider the most overrated virtue?
9. What is the quality you most like in a man?
10. What is the quality you most like in a woman?
11. Which words or phrases do you most overuse?
Please and sorry (and swear words)
12. Which talent would you most like to have?
13. If you could change one thing about yourself, what would it be?
I would exchange any doubt for the ability to live every moment fullheartedly
14. What do you consider your greatest achievement?
Expressing Emotional Intelligence towards people and the environment through design
15. If you were to die and come back as a person or a thing, what would it be?
16. Where would you most like to live?
17. What is your most treasured possession?
A framed quote, words of wisdom from my mother found St. John's Church in London from 17…
18. What do you regard as the lowest depth of misery?
19. What is your favorite occupation?
Engaging in rivetting conversation
20. What is your most marked characteristic?
Spaciness, in good and bad ways
21. What do you most value in your friends?
22. Who are your favorite writers?
Recently : Elizabeth Berg, Glennon Doyle, Delia Owens, Elizabeth Lesser
Classics : Jane Eyre, Louisa May Alcott, Tolstoy, Dostoyevsky, Virginia Wolf, Simone de Beauvoir, Marcel Proust, Voltaire, Baudelaire, Jack London
23. Who is your hero of fiction?
24. Which historical figure do you most identify with?
25. Who are your heroes in real life?
26. What are your favorite names?
27. What is it that you most dislike?
Cowardice and lack of integrity
28. What is your greatest regret?
29. How would you like to die?
In my loved ones arms, in my sleep
is it kind ? is it true ? is it necessary ?