Behind the Scene : Albert Potgieter
Your journey has molded you for the greater good, and it was exactly what it needed to be. Don't think you've lost time. There is no short-cutting to life. It took each and every situation you have encountered to bring you to the now. And now is right on time – Asha Tyson
My journey feels a bit like this quote and my life took a different, unconventional turn before I came to this point. Through this journey, my technique of designing already started developing. Even from before I was a designer.
I was a Physiotherapist before and when I was being trained, we were taught to look and to feel to find the problems our patients had. To help the human body to heal, there are a lot of puzzle pieces that needs to work together and, as a Physiotherapist, I needed to try and figure them out and put it together again. These techniques are still ingrained within me and has found its way into my process of designing.
I use smaller pieces of wood and like a puzzle, I will build the furniture pieces bit by bit into the functional art pieces you see. Every piece of wood will first be prepared individually. Cut, planed at the right angle and holes drilled for the joints etc. Then the puzzle building starts. First gluing the legs. Then gluing multiple legs together, bigger and bigger until you have the whole design as one solid piece.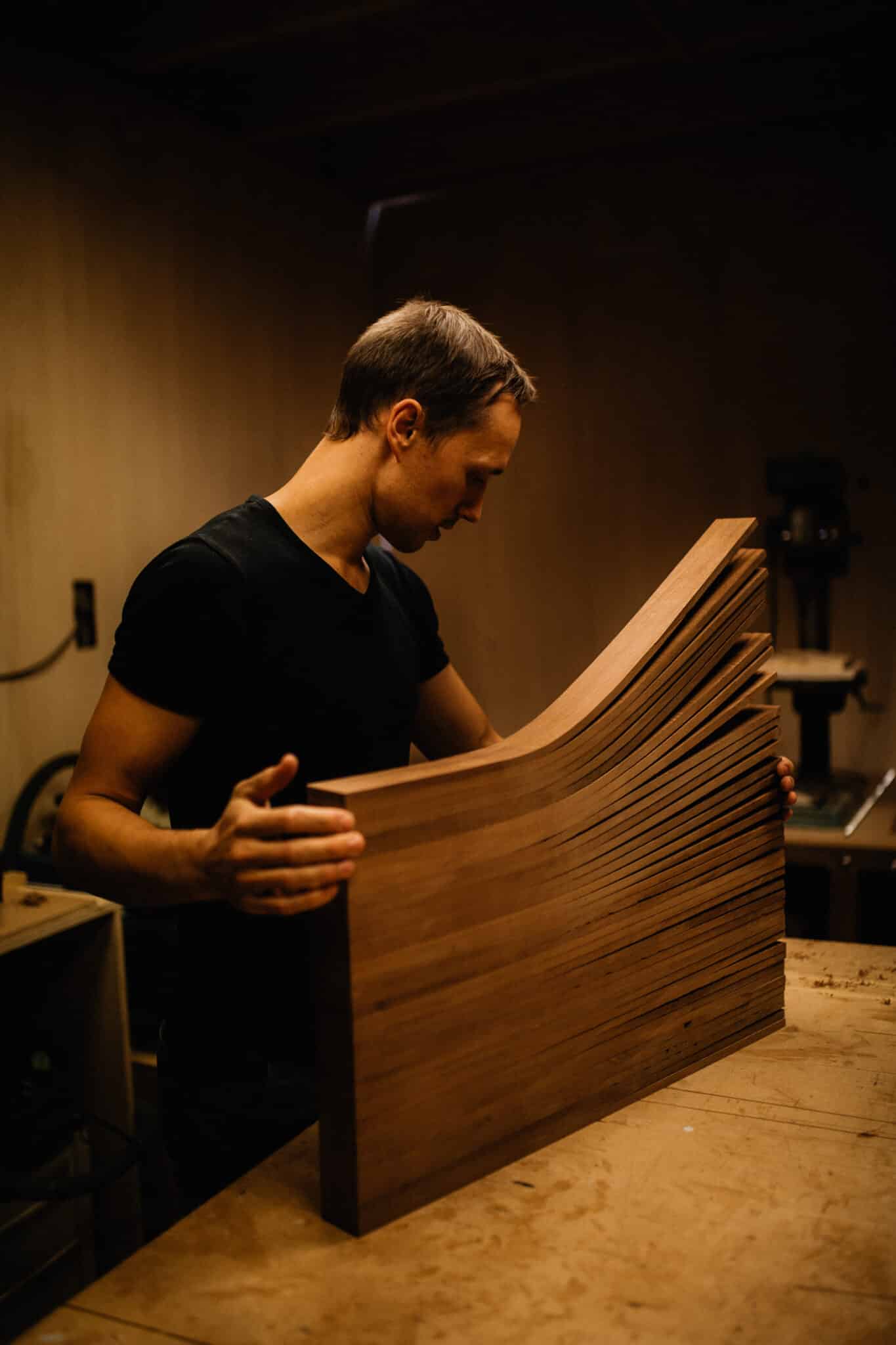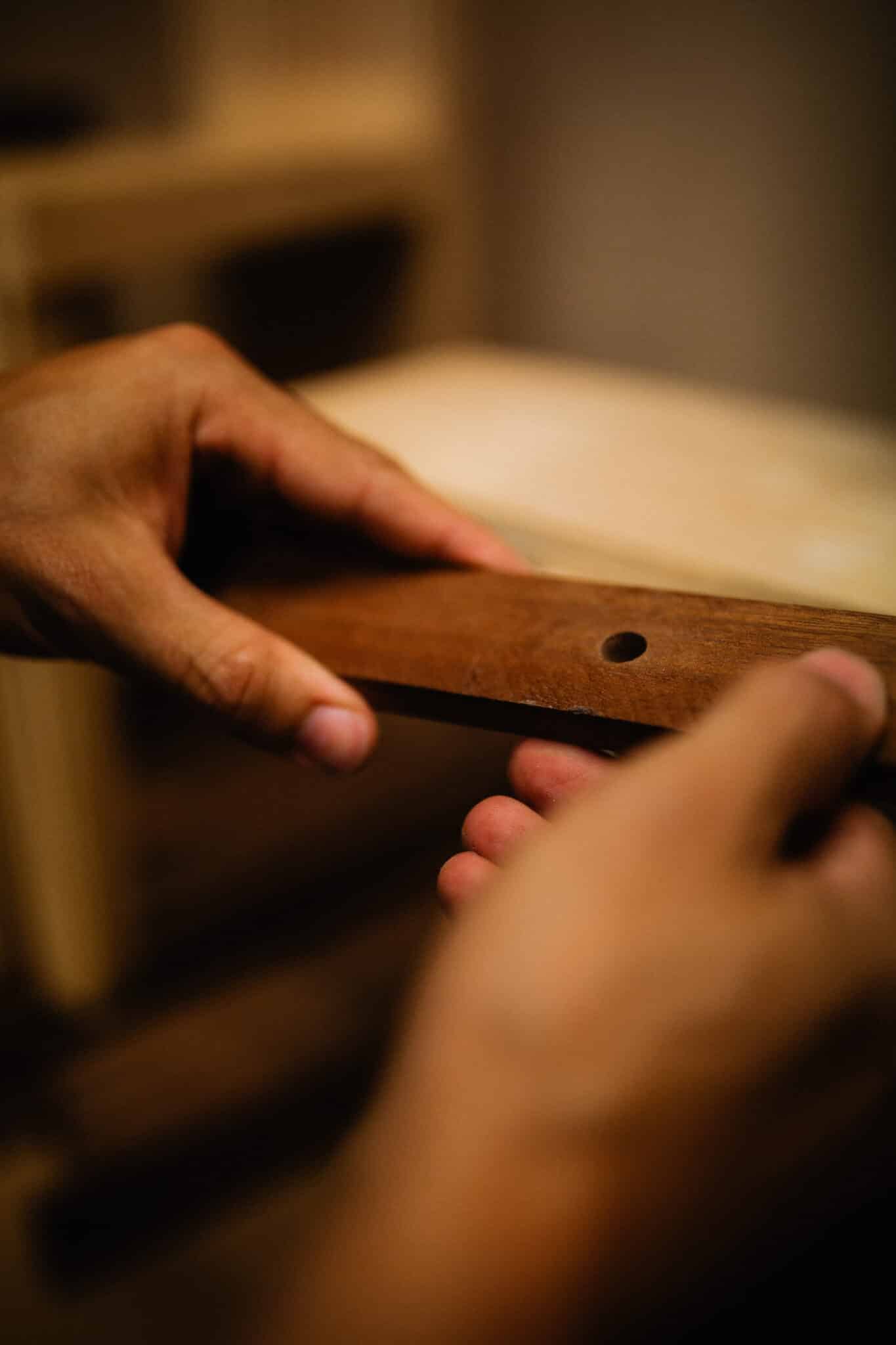 When designing new pieces, this process becomes fun as the designing and building blends into one. I figure out the best place for each piece of wood. Building and designing, building and designing. Giving every piece a unique look and feel.