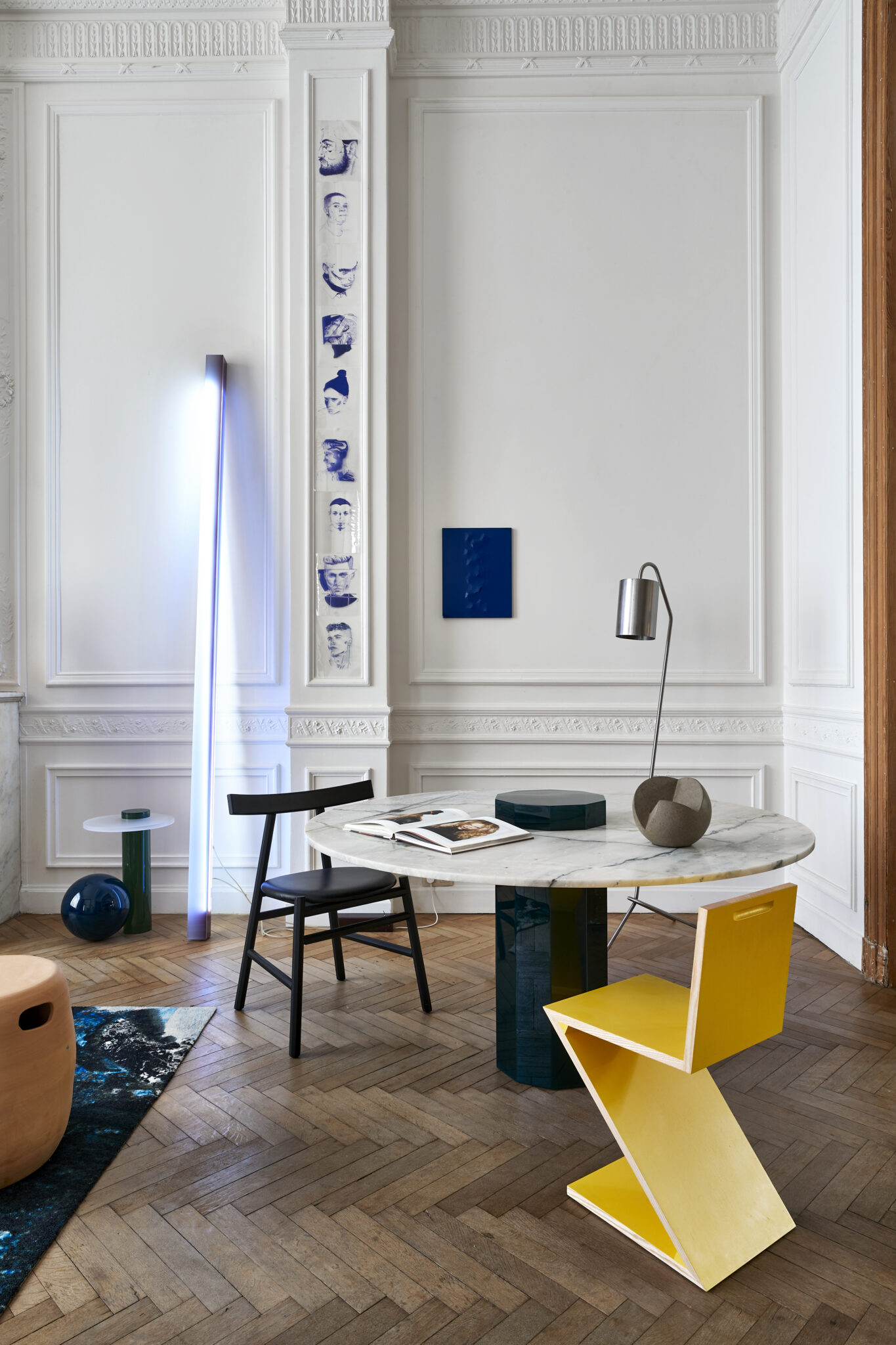 Behind the Scene : Cobra Studios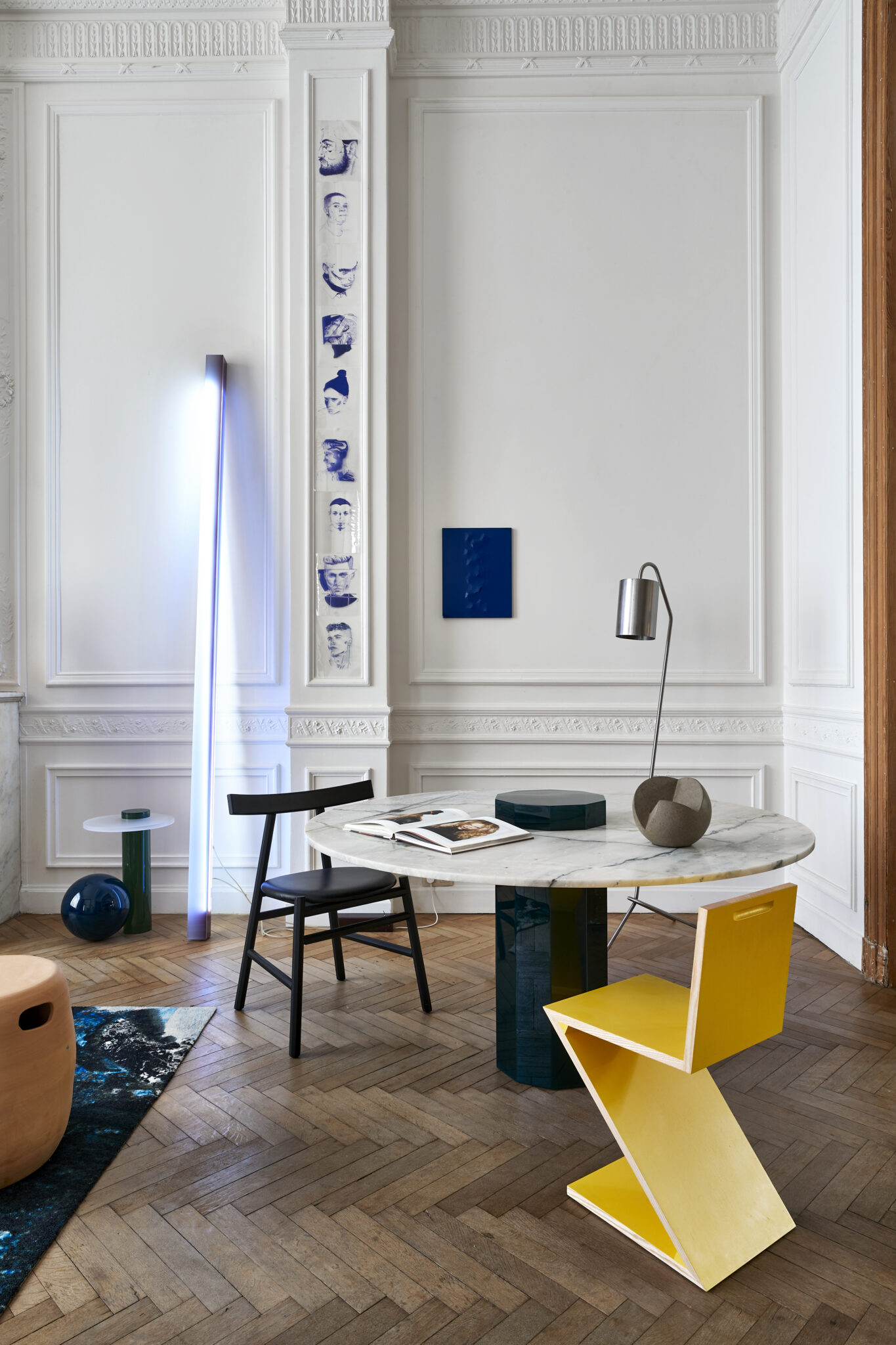 As a studio, we don't actually sketch that much. We compose and assemble pieces. Almost every piece we made, has been firstly designed by usining clay, cutting our Styrofoam. Actuelly just making small maquettes.
We take inspiration in our daily lives and try to use materials that are really not ment to be used for furniture.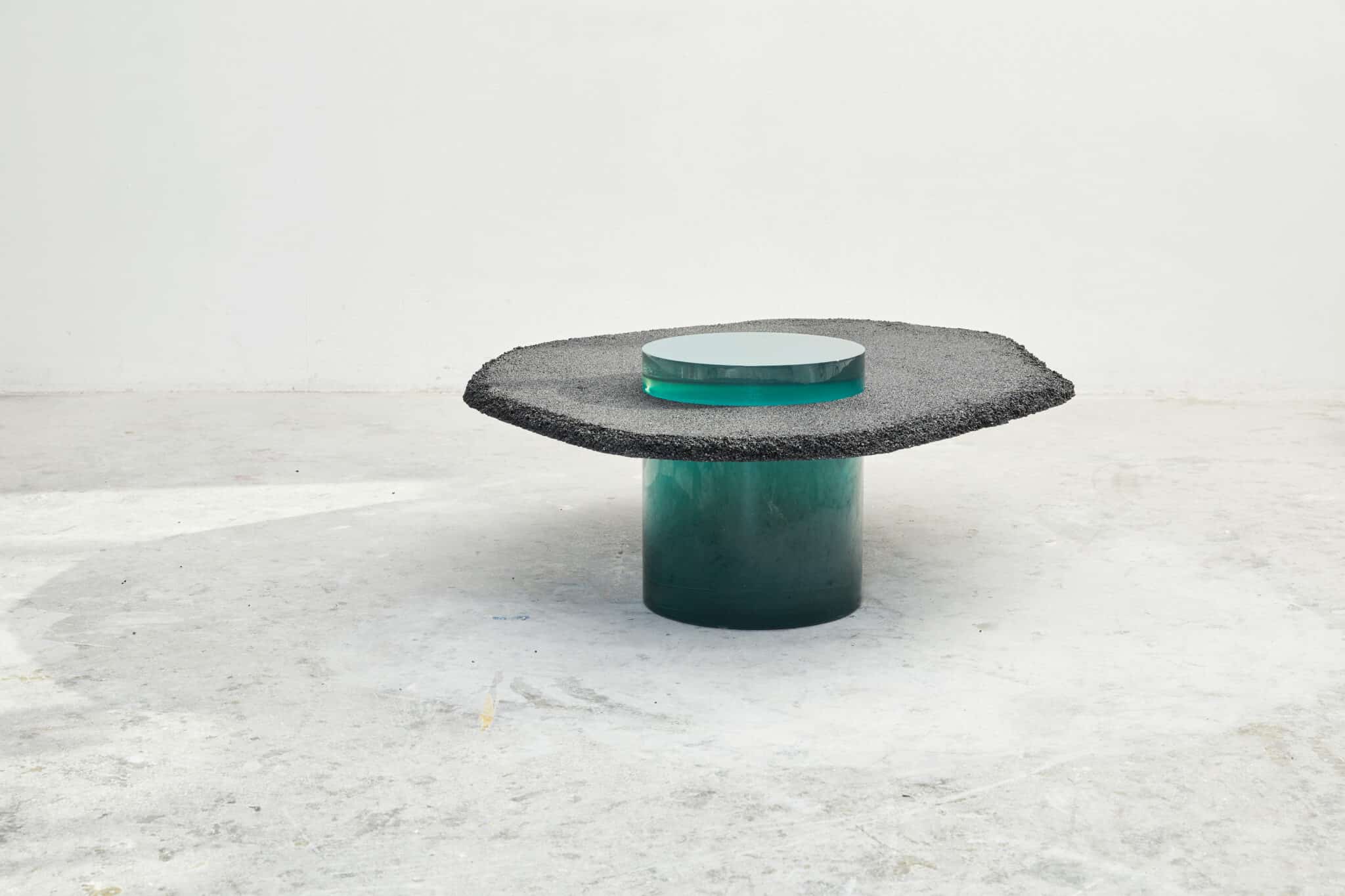 Our latest asphalto table was based on a few months ago when they were redoing our street. A lot of pieces of asphalt were not used and were put on the side, ready for removal. We wanted to recreate this material in it's rugged shape for a table top. We bought all the basic elements for asphalt, but left out the petrol. We bought our own cement mixer and started mixing them in the workshop. We create a pattern that seems nice and lay it out to dry. We place it in an oven afterwards to harden like it does on the streets.
Our bases for the marcello mirrors for example are basic cast blocks in full resin. The cast form is too simple for us, it doesn't give us any added value, so we have started modelling the base form by a chainsaw. Every piece we take off is very well thought. We cut one step too far and the object is ruined for us.  After passing with the chainsaw, we go the different layers of sanding. From very hard sanding, to soft and polishing.