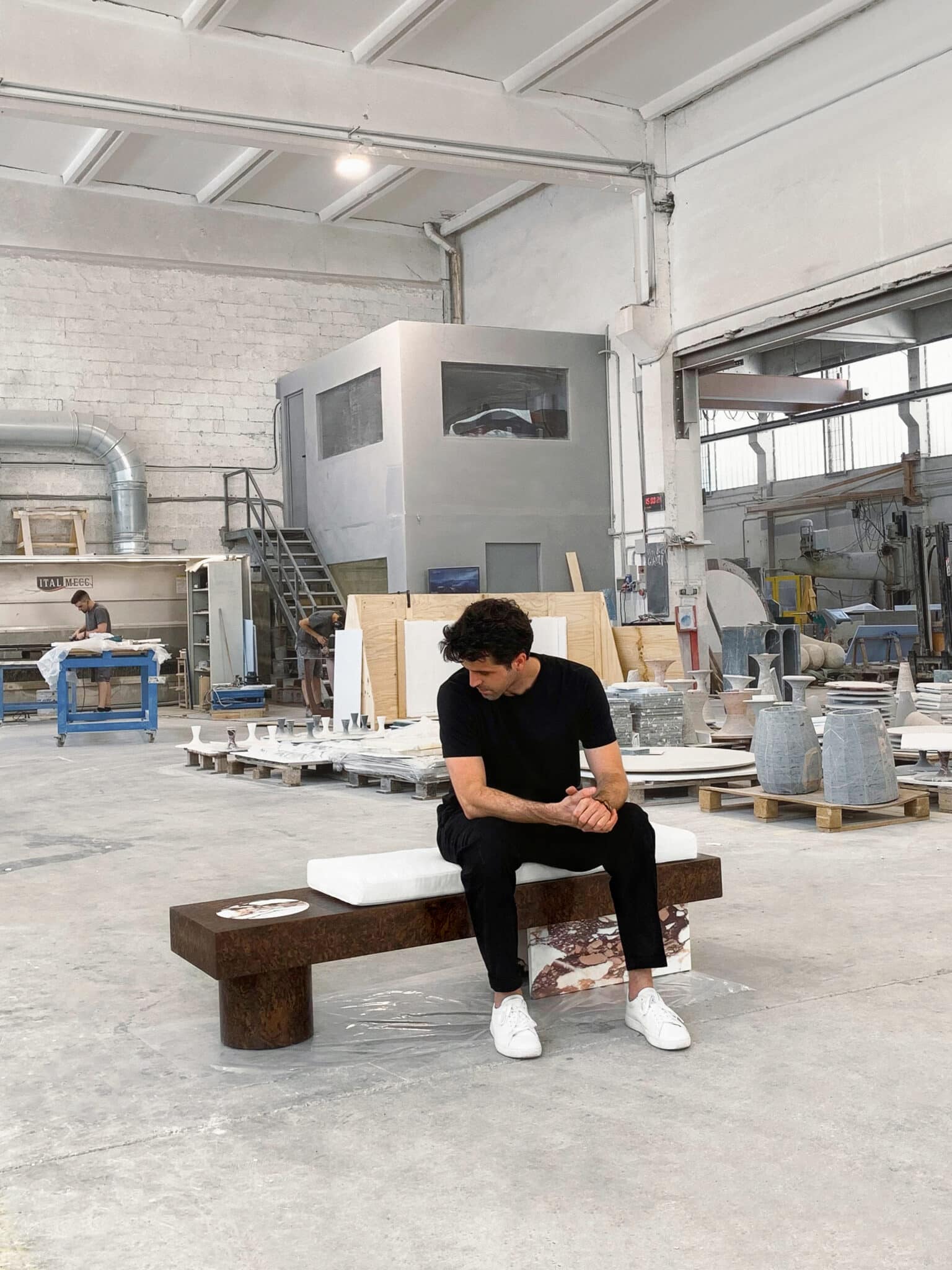 Behind the Scene : Piotr Dabrowa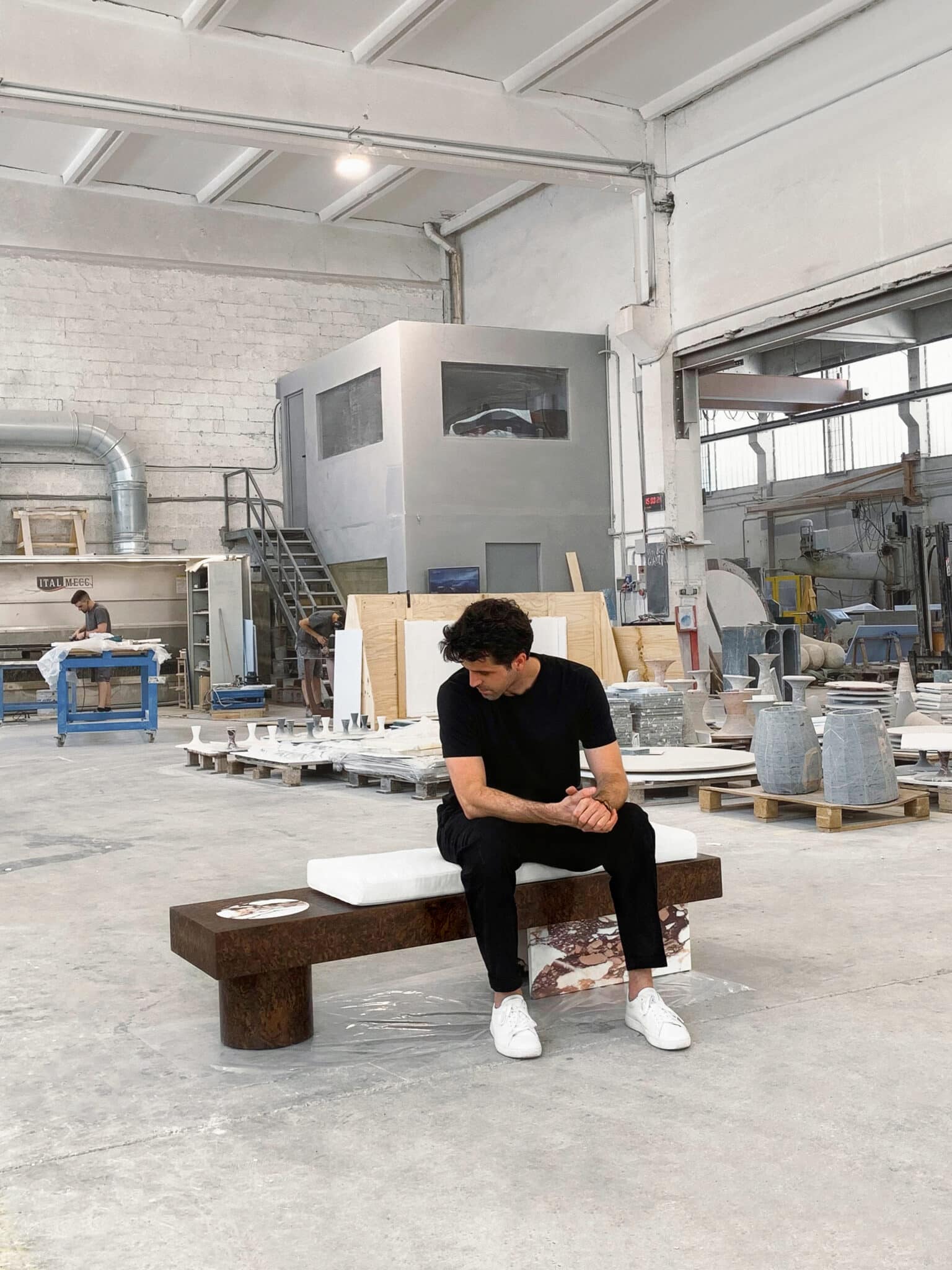 Before developing a project, I first free my mind from distraction by isolating myself a bit before diving into the creative process. Then I usually start by generating ideas, doing research, and looking at different materials and shapes I like and find
interesting. I find inspiration when I travel, in nature or architecture, in my notes and sketches, or even in music when I close my eyes and imagine shapes. I always carry my sketchbook to make notes of whatever comes to mind. I spend time in nature, usually in my favorite spot in the Polish Karkonosze Mountains.
The second stage consists of sketching and experimenting with ideas in 3D without giving thought to the limitations of materials and production methods, which stimulates creativity and the whole process. I do it until I feel the balance and beauty in a given model; then I use VR to explore the form closely before making prototypes. Only then, when I am sure about the proportions, do I begin the third stage, which is working with the factory to check the technical aspects and choose the final materials.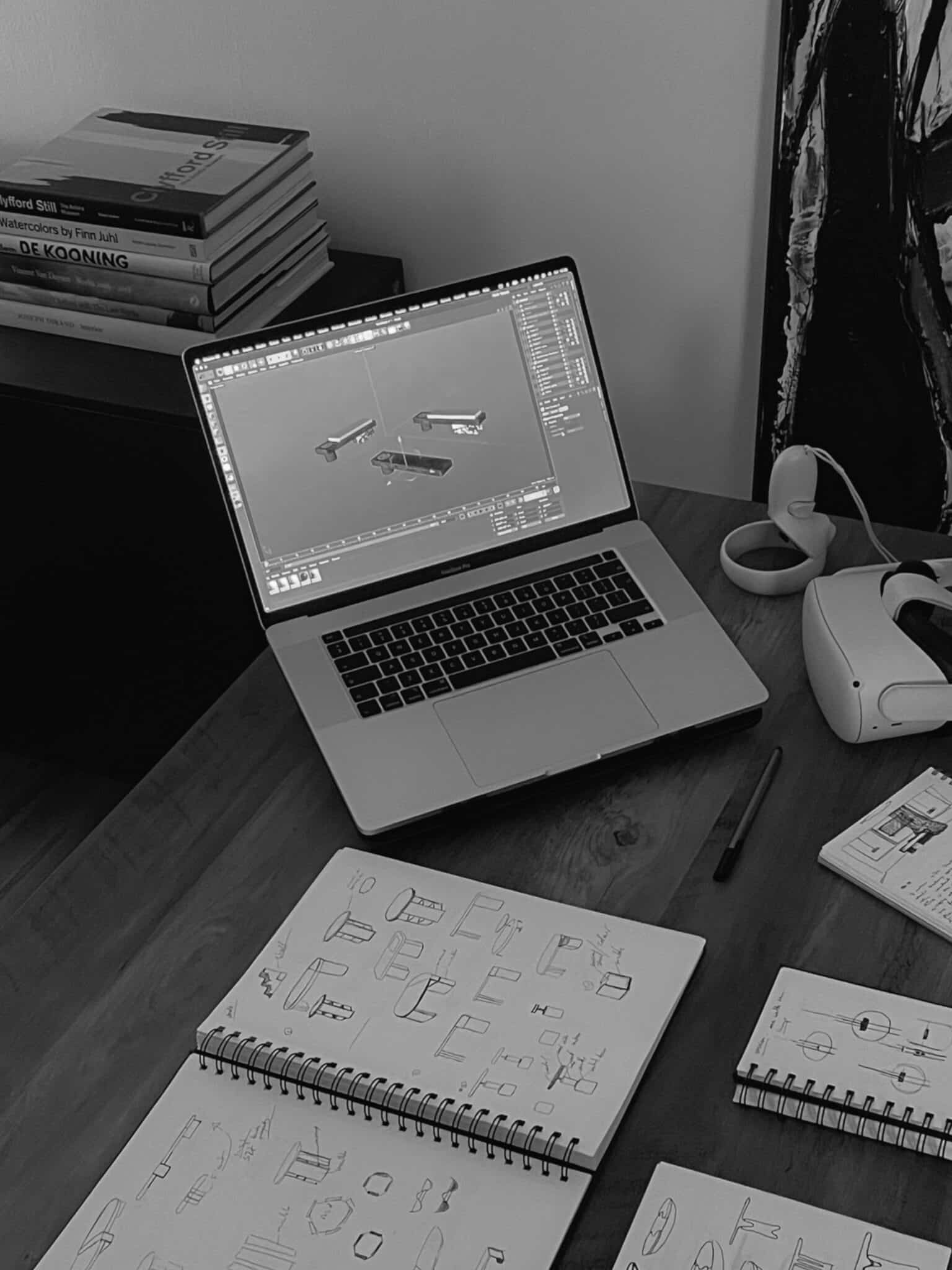 Marble is one of my favorite materials for production. I'm always impressed by the mesmerizing range and uniqueness of the colors, veins, and structure of every marble block or slab, which make each project original, extraordinary, and one-of-a-kind in its form and texture. The stone can be combined with glass, wood, or metal, which gives many possibilities.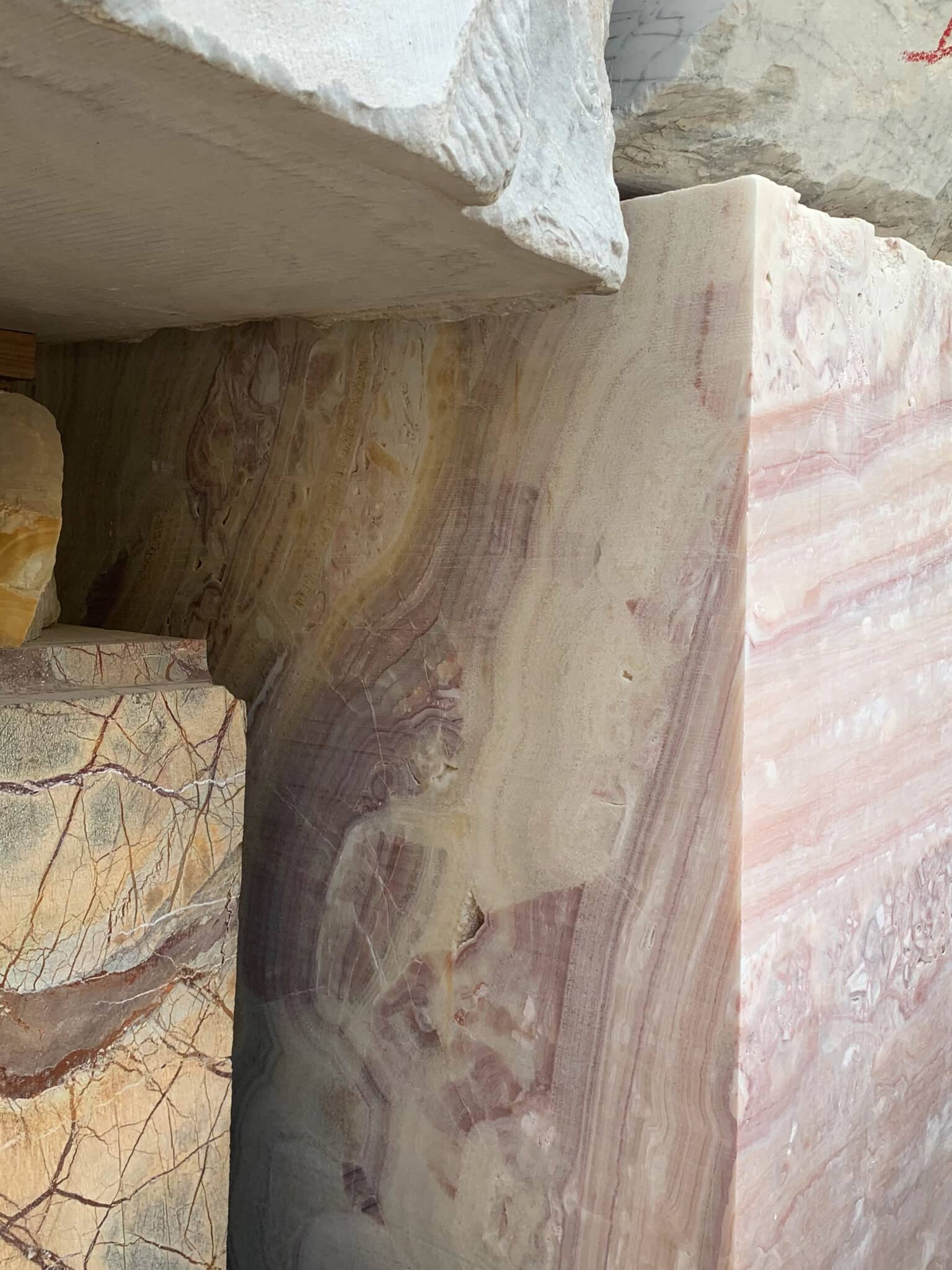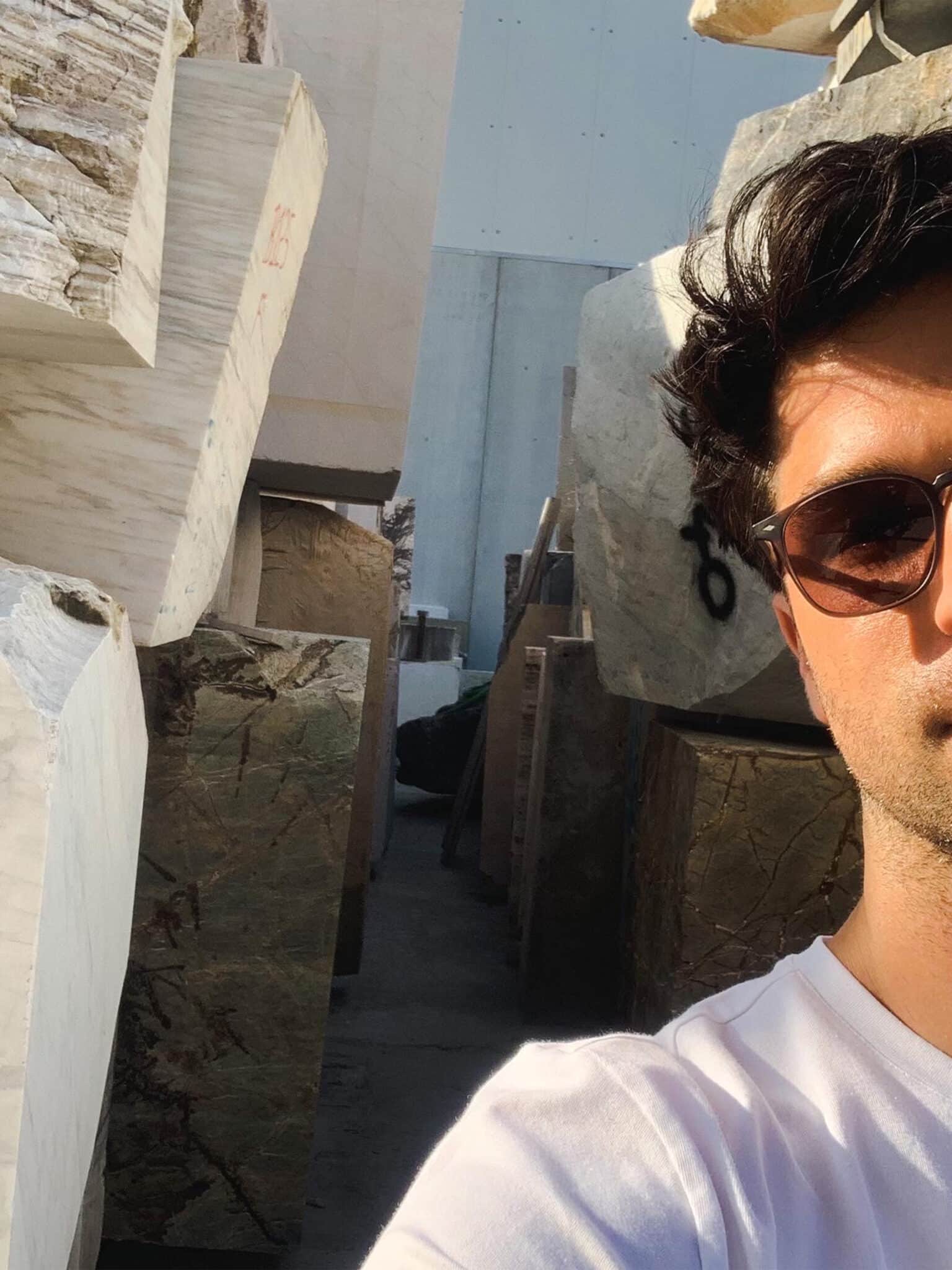 When choosing a place where I could produce my pieces, I focused on high-quality craftsmanship with tradition, a wide range and uniqueness of materials, and a place where I could learn from and participate in the process. I started collaborating with Serafini, a marble factory in the small town of Chiampo, Italy, which is well known for its marble production.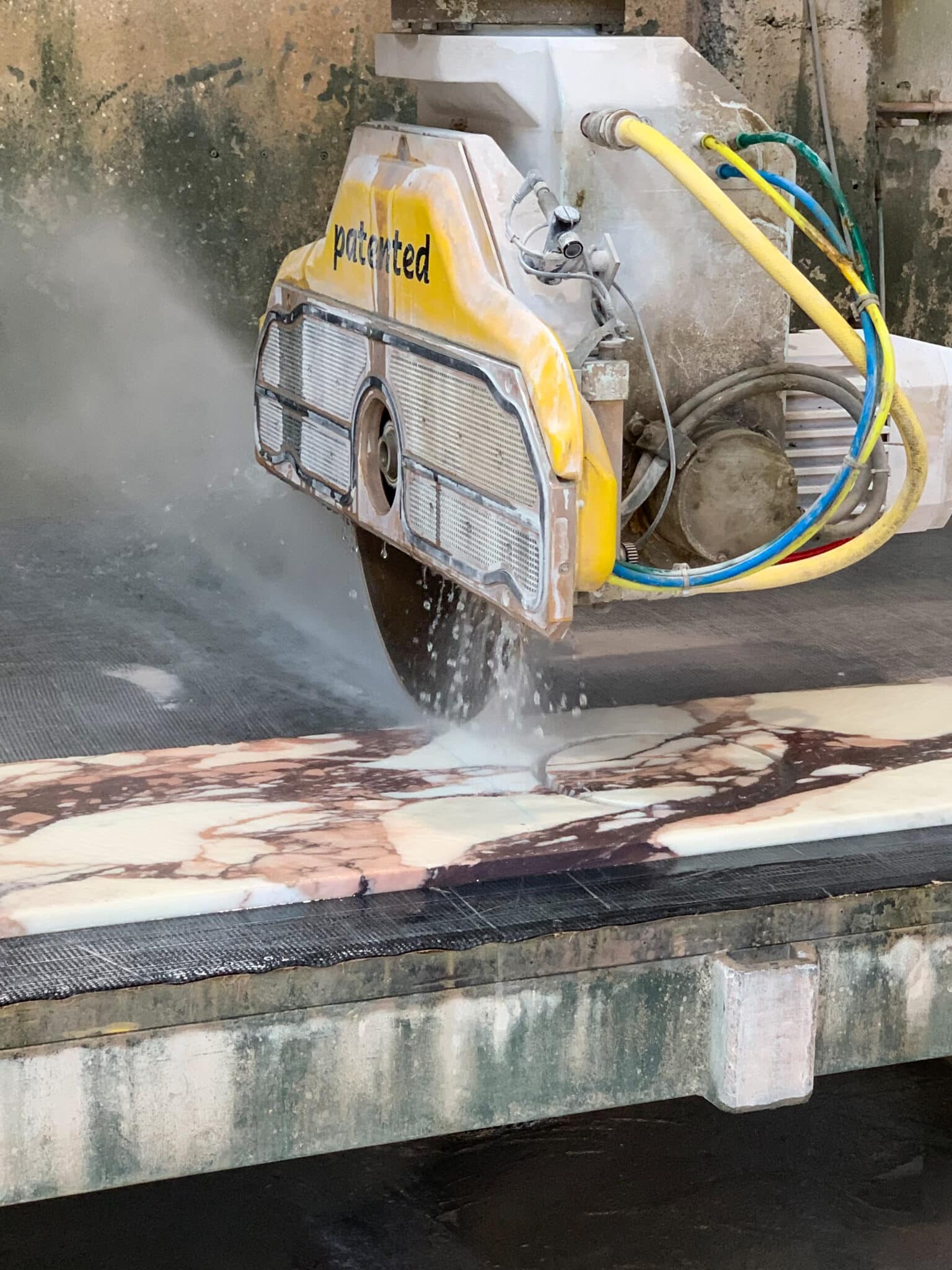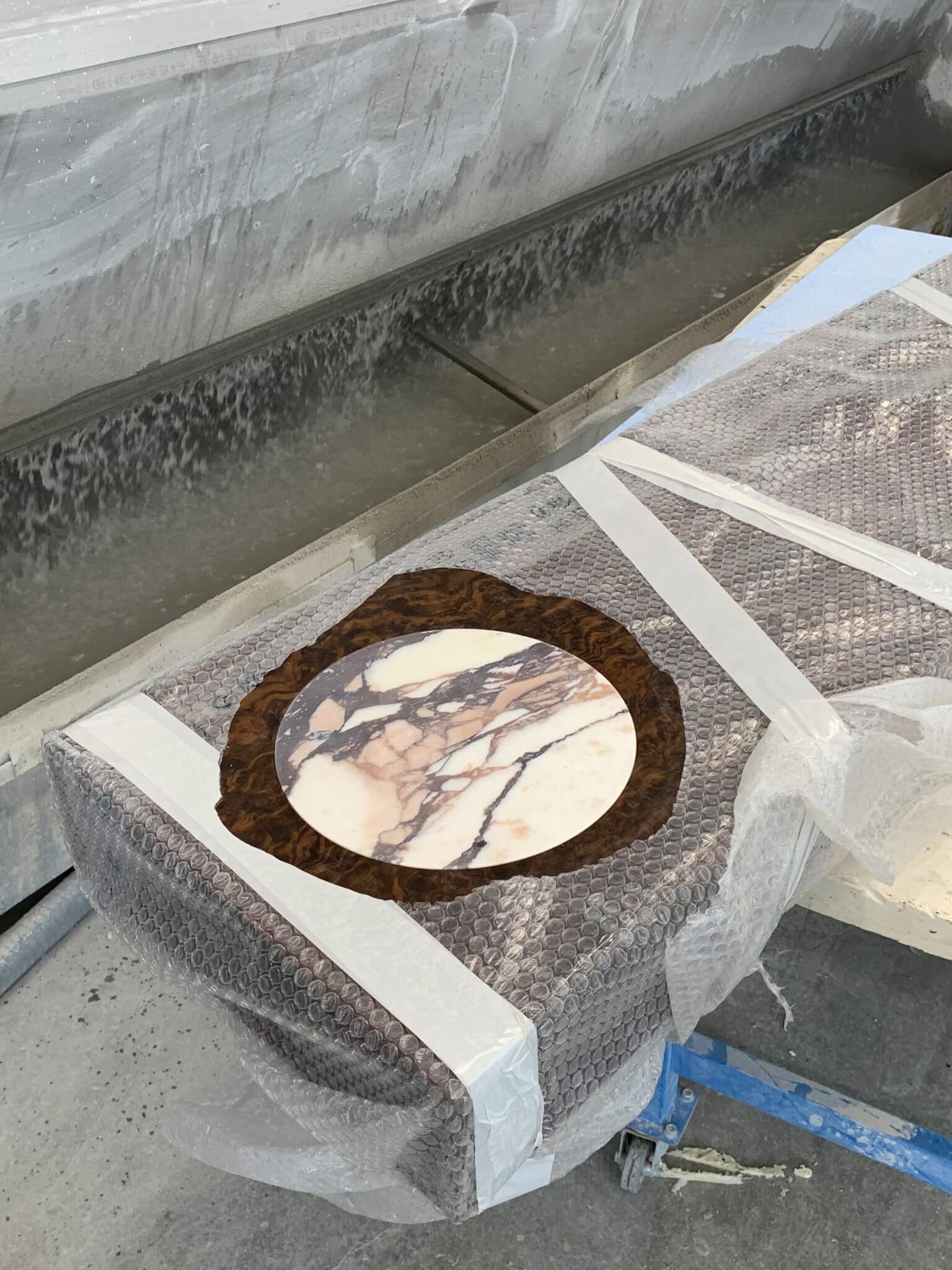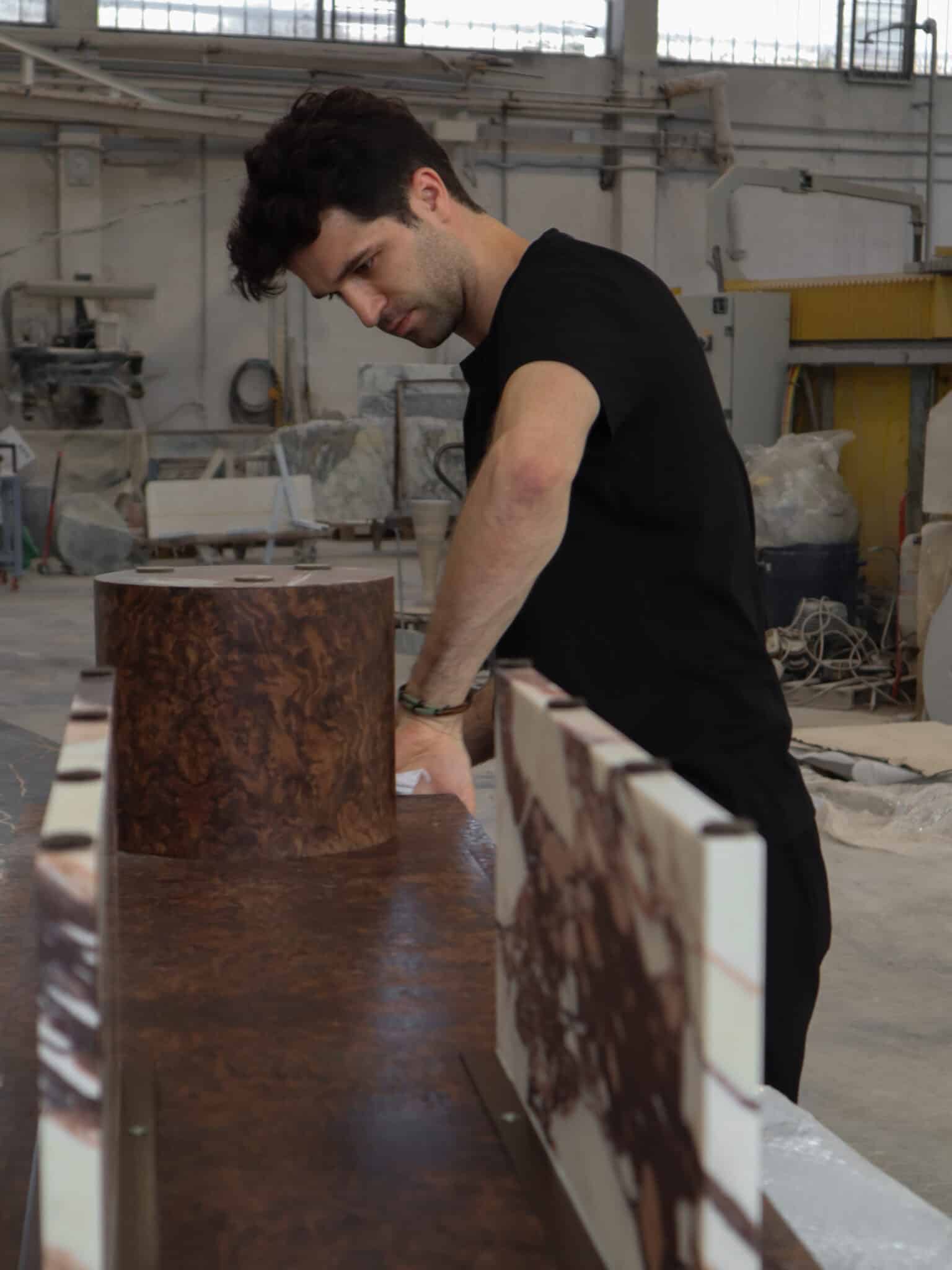 The BS1 bench is one of my favorite pieces from the Salvante collection, which I designed in 2021 and am currently supplementing with new products. Marble and wood texture and shape relationships create harmony, giving the design a sculptural identity with practical use. The bench comes in two variants: one consisting of two different marbles and the other consisting of wood and marble. Salvante allows for playfulness by combining materials and shapes, creating a bespoke piece.