Behind the Scene : Soft-Geometry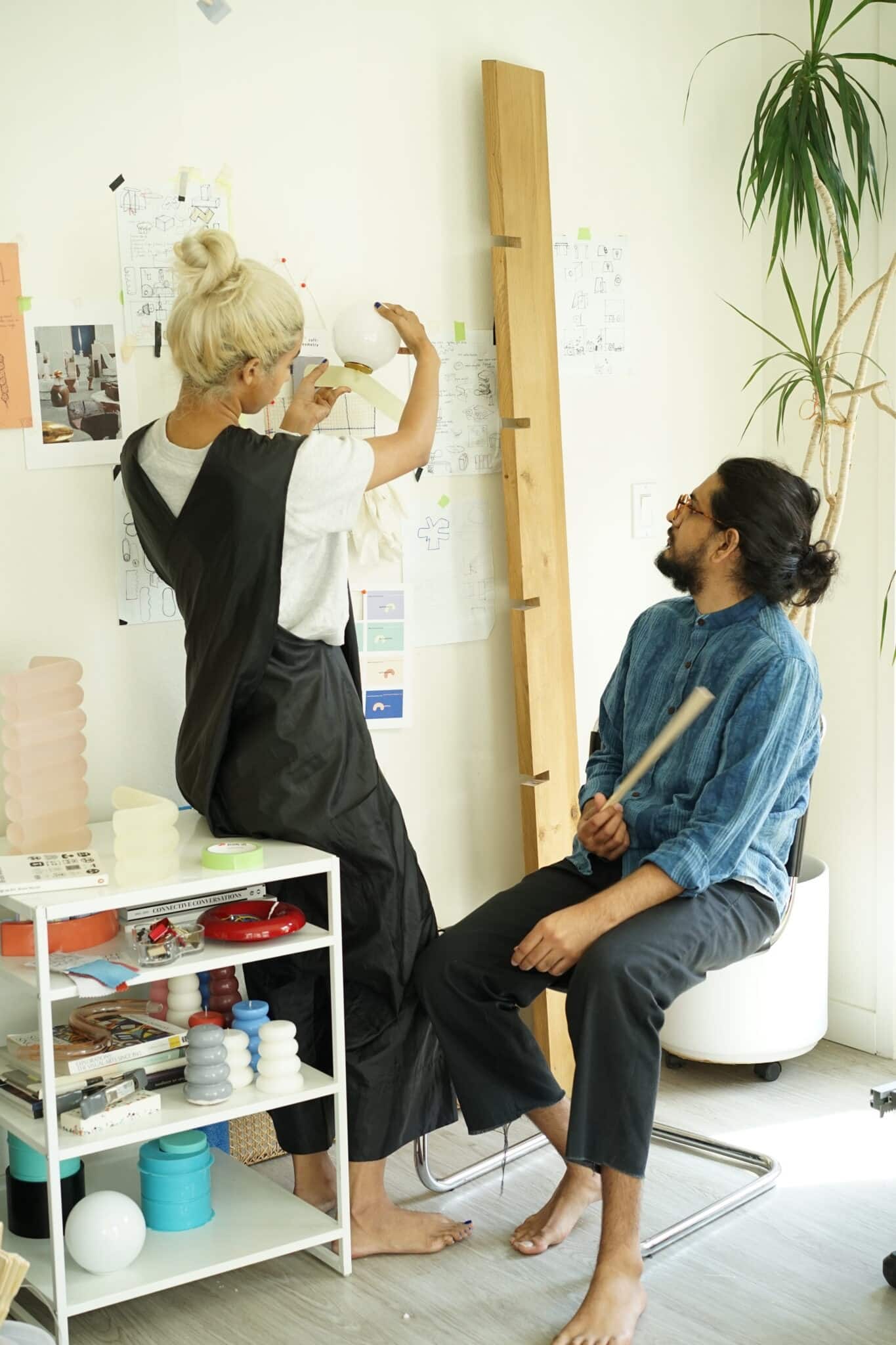 Our work begins from understanding softness. Last year, settling into pandemic life, we looked to survey softness in light. First inspired by a personal photo series documenting light passing through glass, water, dust films and the peripheries of skin, we tried to mimic in object form the subtle intricacies of light diffused through uneven, translucent media. The natural draw was the way light scattered on these surfaces, blunting it's sharpness, causing faint glimmers and creating warm halos.
To translate, we started to experiment with transparent, liquid resins. The material was unfamiliar, yet with subsequent trials in casting we were able to create varying degrees of transparent, translucent and opaque castings. We found the medium increasingly expressive, but were still a distance from the soft iridescence that served as our inspiration. In the search that followed, we arrived at an old reference, frosted sugar jellies – transparent on the inside, frosted on the outside, and when held up against light, they softly lit up in rainbow hues.
A sugary exterior with a clear interior – with that idea in place, we created by hand the textured surface that would form the silicone mold. Hand-making the texture was important so we avoid a uniform or mechanical texture, so we could have intricate differences that would make the light flowing through more beautifully.
The first prototypes emerged as stacks of soft-colored, translucent tubular resin, topped with a glass orb and featuring a singular bend, a small ode to Eileen Grey's Bibendum lounge. The textured resin base of the lamps capture, softly holds and emanates daylight, reminiscent of the faint halos along window panes, and light glimmers on the ocean that the studio first studied as inspiration.
At night, or when switched on, the 'other' light, a glass orb, emits a soothing warm light Configured as Smart lamps, the light can be set to a schedule to be energy efficient and controlled via voice commands or a digital switch on a smartphone.
In its essence, the Elio series is an ode to beautiful natural light. Each Elio lamp is a sculptural, translucent, colored medium for light to pass through and softly glow. They are available in colorways Aloe and Lychee  – drawing from their gel-like transparencies of faint color, with choice of white or brass hardware finishes. The series is meant to grow with the audience – customizable for the number of parts stacked and it's colors. Each lamp is entirely hand-made in studio and each resin part is crafted to inspire qualities of natural light with it's glow, warmth, transparencies, glimmers, color changes, shadows and softness.