Behind The Scenes : Dessislava Madanska
Design process
I work with a signature reverse design process-my objects don't begin as a sketch but as physical compositions of materials. In my studio I gather materials and shapes from nature and from the industry. I am interested both in the natural beauty of rough stones or pieces of wood as well as in 2D and 3D leftover shapes from cutting or bending metal sheets and pipes. Once I have the physical sketches of my objects in a 1:1 scale I hand draw or make the final technical drawings. This is where the sculptures become functional. The stones and the wood bark I cast in bronze – a gesture of transformation aiming to explore how our perception of the same shapes changes when we alter the materials they are made of. Once casted in bronze my pieces of nature turn into "artifacts", as if I am designing the museum of the future-where what we take for granted might become just a distant memory. The casted shapes explore our connection with nature and how our perception of mundane objects (such as found stones) changes if they are made from a material that is considered more valuable. I perceive stones as jewels found in nature, as something that carries its own enchantment and energy.
Craft techniques of transformation
The process of transformation within the materials is key to my artistic language. Among my transformation techniques are:
– Shou Sugi Ban-a Japanese technique for burning wood.
– Polishing brass to a mirror finish;
– Casting shapes from nature in bronze;
– Sandblasting wood;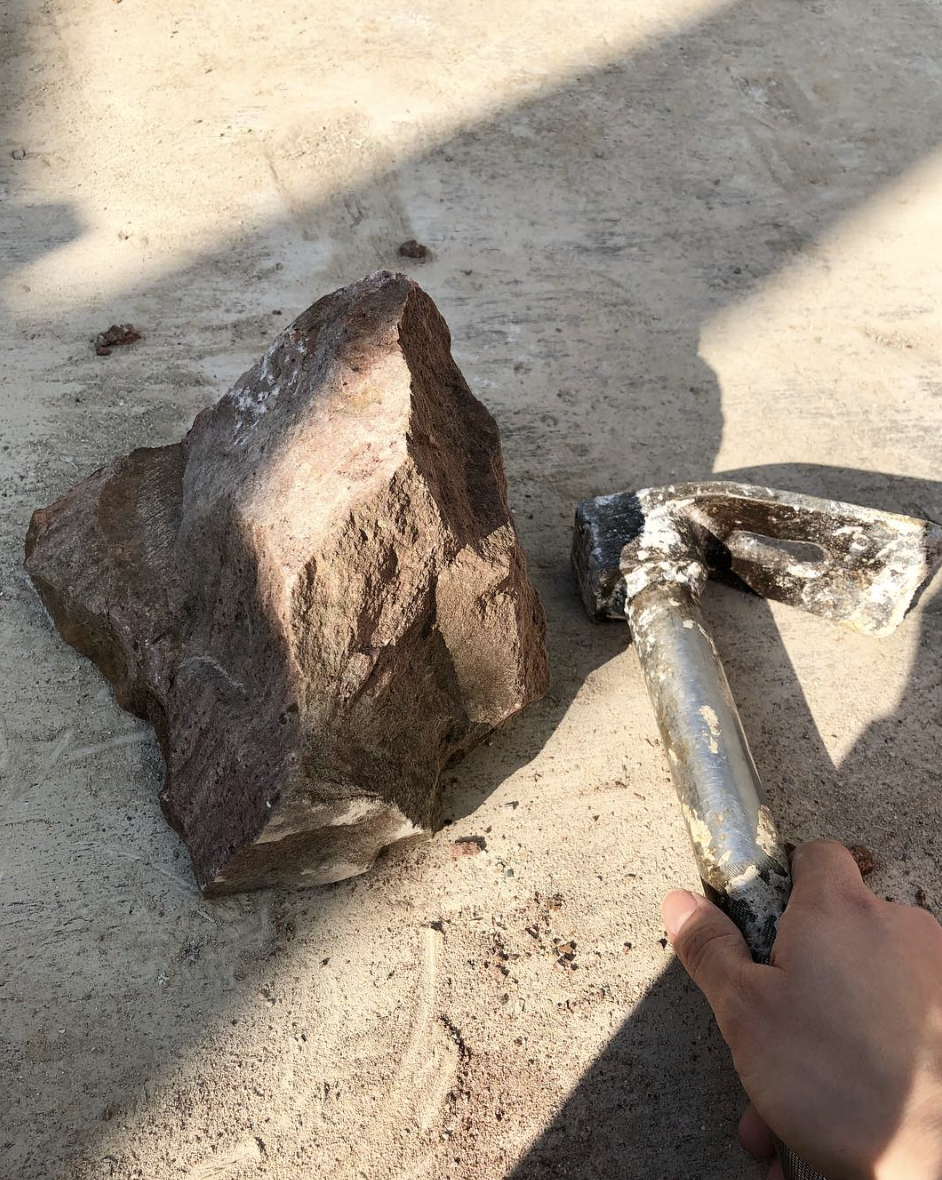 Materiality
My material palette includes Bronze, Brass, Wood, Mirrors, Marble, Travertine, Onyx, Granite.
When I create an object I either combine two of these materials or I create a mono-material object.
Reflections and reflective surfaces
The concept of reflection is something that I like exploring through my objects. My reflective surfaces are often double-sided and create an illusion of what is real and what is reflected. A double sided mirror or a piece of brass polished as a mirror from both sides are signature elements in my work.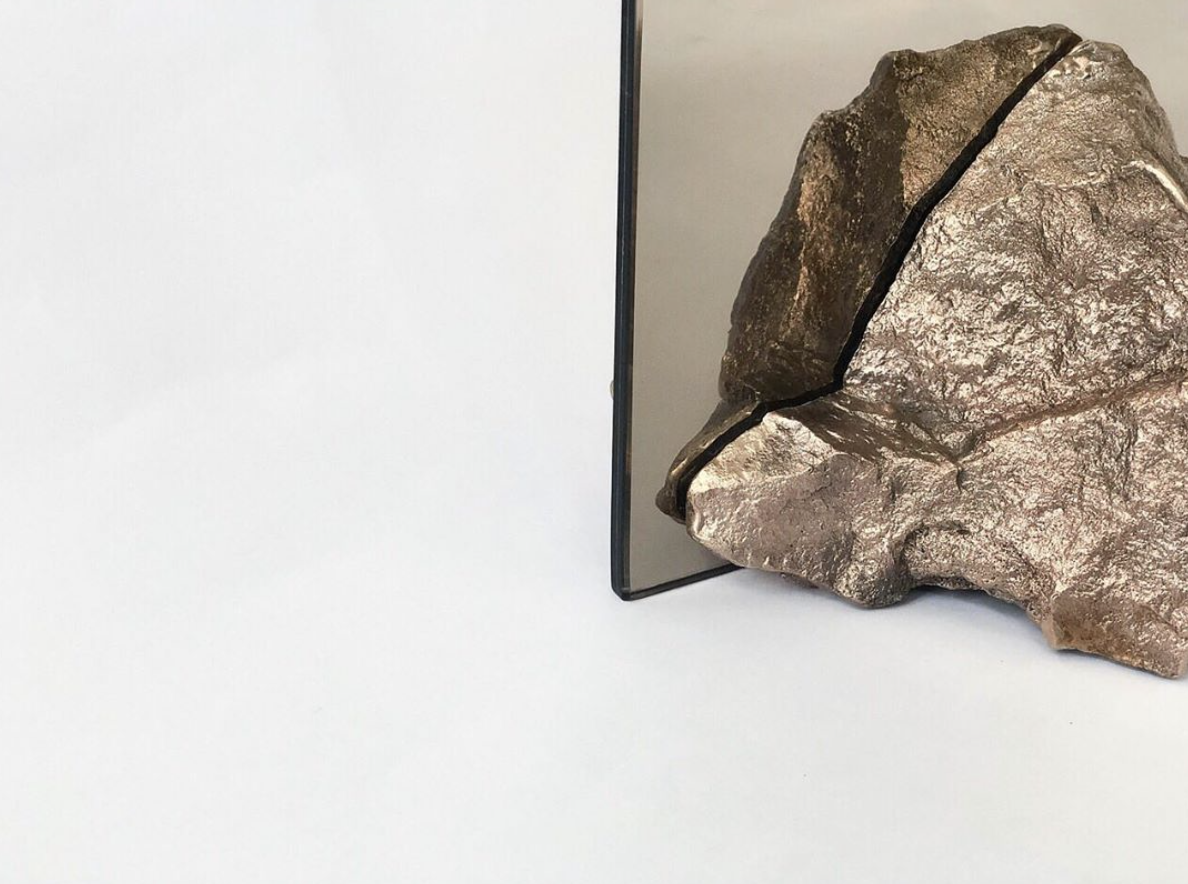 Rituals
My understanding of rituals is focused on activities that we perform in our everyday, in the mundane. The process of waking up and getting ready for work and looking into a mirror. Placing a bouquet of flowers into a vase, lighting a candle. All these to me are special and the functional sculptures that I create are here to enhance those activities and turn them into rituals.