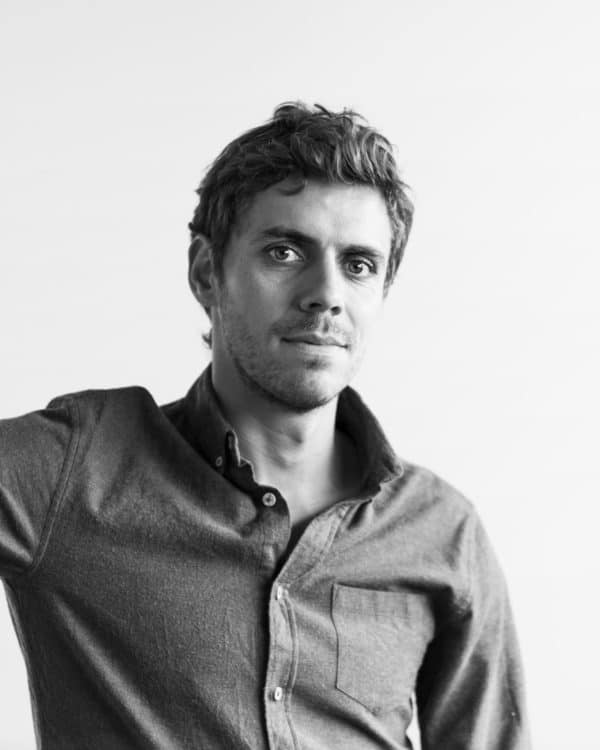 FREDERIC SAULOU
1. Where were you born and where are you from ?
I was born in Angers (FR)  and I from Rennes, in Brittany, France
2. What is your first memory connected to the art world ?
I think that's happened when I started to study at the Academy of Beaux Arts. After a bachelor in a Applied art design school, I discovered an vision more artistic and personal of design when I entering at the Academy of Beaux arts. After that, everything has changed, my vision and my artistic approach, my references and the créatif processes.
Also, I was received two books before my studies, one of Serge Mouille and one of Jean Prouvé. I was fascinated by the duality between functional design and the artistic approach of these designers yet industrial.
3. Have you always worked in the art/design field ?
Yes. At the beginning, when I was 10, I wanted to become an estate agent because I was fascinated by houses and volumes. After that, I simply understanding that architects was the creator of theses houses. And naturally, architecture led me to interior design, and interior design led me in furniture design, and finaly, product design led me to art contemporary design.
4. What led you to the design creation ?
Probably, my look sharp for the beautiful things, for the fabulous details, for volumes, for the processus of constructions and industrials process, my sensibility with materials, natural materials. I saw naturally a great playground there. Younger, I passed my time to observed my environnement and build  different thinks that I had seen.
5. How would you describe your creative process and it influences ?
"Domestiquer" (Domesticate) is a project that aims to reintegrate heritage with the author's design process, fuelled by encounters of creative and economic thought with partners and collaborators.
I explore and combine the industrial and artisanal units of production in a given region in order to design a constructive, social and meaningful project. This gives rise to new ways of applying mineral matter and stone craftsmanship, which are constantly evolving. Through my work, I study the adaptability of hybrid objects to the domestic world fuelled by transmitting thoughts and knowledge.
Architectural references are part of this archeological work which creates a mise en abîme of the heritage of symbols of construction in symbiosis with the codes of modern works.
The ensemble therefore creates a strong identity at the crossroads of modern objects and historical roots. The result is a mastered, simple and raw aesthetic, controlled but also naturally freed. The creations are made from natural resources, some are sometimes transformed by man to form a balance. The inspiration for the creations comes from architectural codes being used as a creative lever.
My work must be timeless, like a lasting, solid construction. Through simple but constructed volumes, the immersion of material in space is pure, as if the object had always been there, as if it were part of the walls.
I prefer a visual, obvious and sometimes primitive style but I find it to be reassuring and striking. The round and decorative forms respond to the straight and pure lines by alluding to the periods of ornamentation to the streamlining of space of the 90s. The tools and lines can be interpreted as the new, modern but elementary, architectural forms, just like monolithic and geometric sculptures. The sparing use of resources is clearly evident in a monumental dimension reflecting the idea of the scale of space where habitat and environment mix.
6. Could you describe a typical day of your work ?
A typical day begins with a coffee and a book on my sofa with sun, when he's present. He is good to be wake up fully. Sometimes I stay at the studio at homes to deal with important things, sometimes I'm going at the workshop. Generally I stay at the studio morning to be free a the workshop the rest of the day to develop my projects, meet craftsman or different things related to projects management or of the creative process.
All of this accompanied by music and good vibes.
7. Why did you choose the specific materials you work with ?
The use of traditional materials is no coincidence. In the past, and still today, these materials have proved their worth and are firmly present in history. However, as time goes by and materials and know-how multiply, these minerals sometimes considered as "poor" become dated and I try to evoke the origin of their use. As they were the basis of modern home designs dating from a certain era, I like to modestly pay homage to that era by reinventing them and giving them a new function. By redesigning their original function, they become objects and are included in domestic spaces.
These materials are really difficult to work because they have particular specificities :
Slate is both a brittle and very strong material. It is amazing to be able to chisel lace in a sheet of slate, like shaping a monolithic form in a massive block. This sedimentary rock comes from clay that has undergone metamorphism. It belongs to the schist family that comes from the mineralogical transformation of clays into schists. Difficult to extract in large sizes, the material is carefully chosen and extracted to measure to find the best elements needed to create large-scale artistic objects. Each stone is chosen for its shape, colour and quality.
Slate is very dense compared to other rocks and is distinguished by its fissility because its grains are very fine and homogenous. In its deep and soft black there is a palette of subtle colours. Its appearance is glossy because of the presence of small white mica that sometimes give it this marble
like appearance and allow for different finishes. As for the naturally raw cleaved layers, they express themselves freely with their aesthetic defects and their uncertain graphic aspects. So unique in their nature, they allow for the experimentation of their surfaces.
Slate is a unique rock that our workshops shape with elegance, agility and expertise.
Limestone is also a sedimentary rock that is formed by accumulation, usually at the bottom of the sea, but sometimes in lake environments from the shells and skeletons of micro-algae and marine animals. The rocks that we use, such as Magny stone, Chamesson stone and Burgundy stone are made up of calcite, silica, clay and other minerals and organic matter that influence their colors and offer beautiful shades of white, beige and sparkles. Furthermore, their singular aesthetic formed of natural sediments and veining gives a glimpse of the history of the stone and its character. Porous and sensitive, some rocks also have high density and stability and are suitable materials for contouring.
The unique and warm grain of limestone makes it generous, soft and temperamental. The hands of the stonecutter bring it to life and the digital dimension invites itself into the history of its shaping, an alliance between tradition and modernity.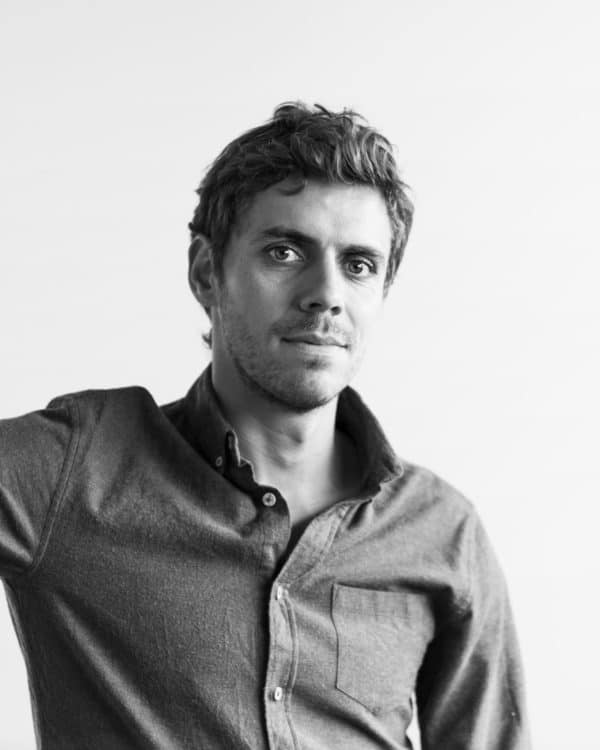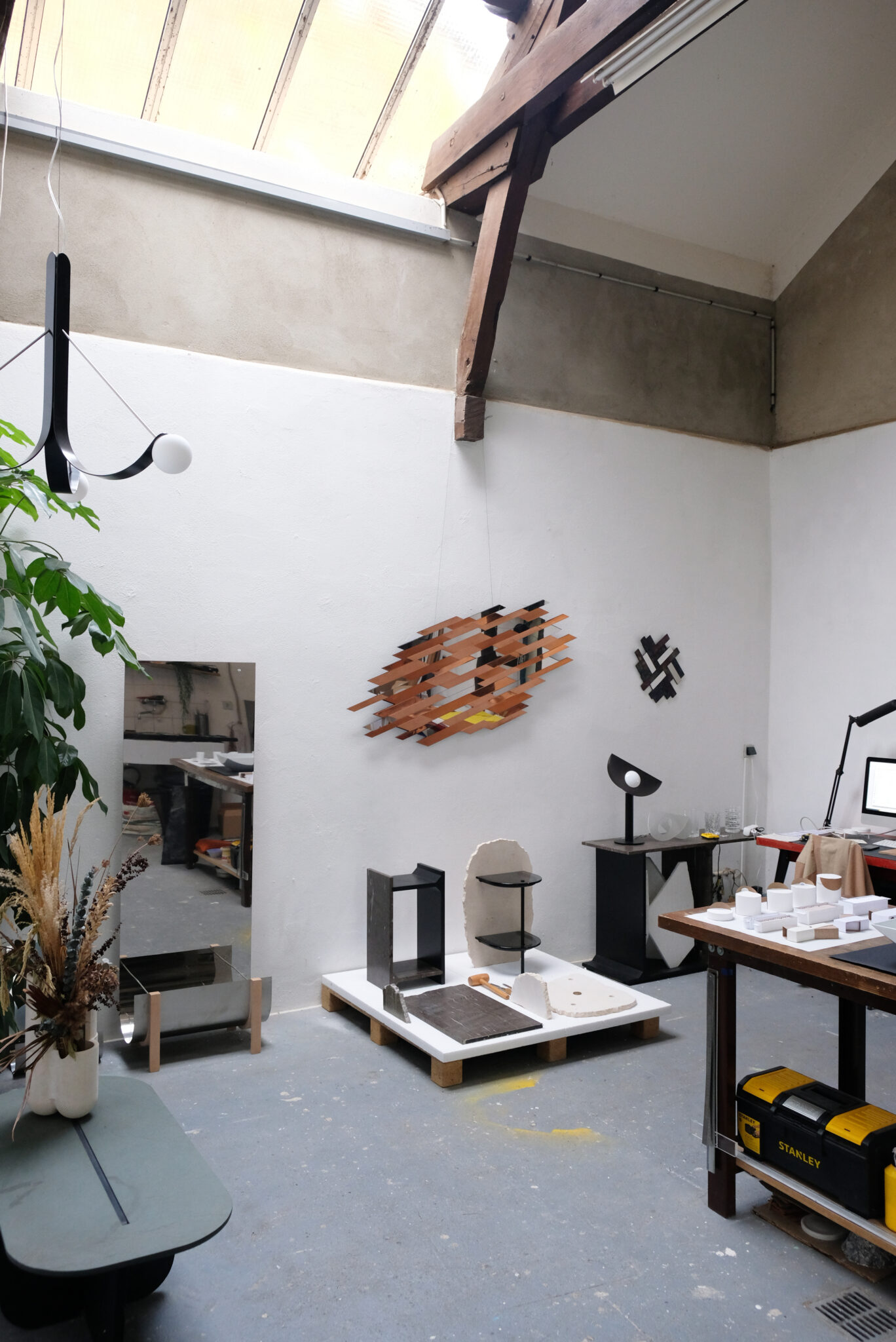 8. What are the technical particularities of your creations ?
The technical particularities lies in the work of brute materials associate to digital techniques and stone traditional cutting. Also, this kind of stone are difficult to work because shes is sometimes sensitives of impacts tools.
The means of artisanal and industrial production inexorably influence form and are the technical and aesthetic extension of the shaping of the object, a reflection of a mastered and successful piece of work that must last and adapt over time. From there, all the pieces strive towards a fair, mastered, simple and striking design, giving pride of place to raw materials and tools. In this way I combine the tools of production and create parallels between the arts and the digital dimension. The result is the equation of techniques and constraints to strive for a volume created at two speeds but simultaneously, allowing for the projection of volumes to be interpreted in two ways.
9. What advices could you give to beginning artists who would like to create sculptural design works ?
Tell your story and sensibility, have trust in you and never give up.
10. If your works had to belong to a design movement, in which one would you define it ?
I don't know exactly … Minimaliste, Brutalisme and Primitive ? 🙂
11. What designers have influenced you ?
Andrea Branzi, Jean Prouvé, Nacho Carbonell …
12. What contemporary designers do you appreciate ?
Marcin Rusak , Valentin Loellmann, Den Holm for his amazing sculptures
13. What contemporary artists (in any kind of art) have you been inspired by ?
Giuseppe Penone, Isamu Noguchi, Jeanne Malivel
14. If you had to summarize your creations in one word or sentence, what would it be ?
Proust Questionnaire with very short answers (one or a few words) :
(The Proust Questionnaire is a set of questions answered by the French writer Marcel Proust. Other historical figures who have answered confession albums are Oscar Wilde, Karl Marx, Arthur Conan Doyle, Stéphane Mallarmé, Paul Cézanne…)
1. What is your idea of perfect happiness?
2. What is your greatest fear?
3. What is the trait you most deplore in yourself?
4. What is the trait you most deplore in others?
5. Which living person do you most admire?
6. What is your greatest extravagance?
To work stone like I do. I have Never imagine that
7. What is your current state of mind?
8. What do you consider the most overrated virtue?
9. What is the quality you most like in a man?
10. What is the quality you most like in a woman?
11. Which words or phrases do you most overuse?
12. Which talent would you most like to have?
13. If you could change one thing about yourself, what would it be?
14. What do you consider your greatest achievement?
To have persevered in my way
15. If you were to die and come back as a person or a thing, what would it be?
16. Where would you most like to live?
Near to the sea and in front of the mountain.
17. What is your most treasured possession?
18. What do you regard as the lowest depth of misery?
19. What is your favorite occupation?
20. What is your most marked characteristic?
21. What do you most value in your friends?
22. Who are your favorite writers?
Paulo coelho, Junichiro Tanizaki
23. Who is your hero of fiction?
24. Which historical figure do you most identify with?
25. Who are your heroes in real life?
26. What are your favorite names?
27. What is it that you most dislike?
To have only 24h in a day
28. What is your greatest regret?
No regrets, I take it as it is
29. How would you like to die?
«Tout vient à point à qui sait attendre » Clément Marot.